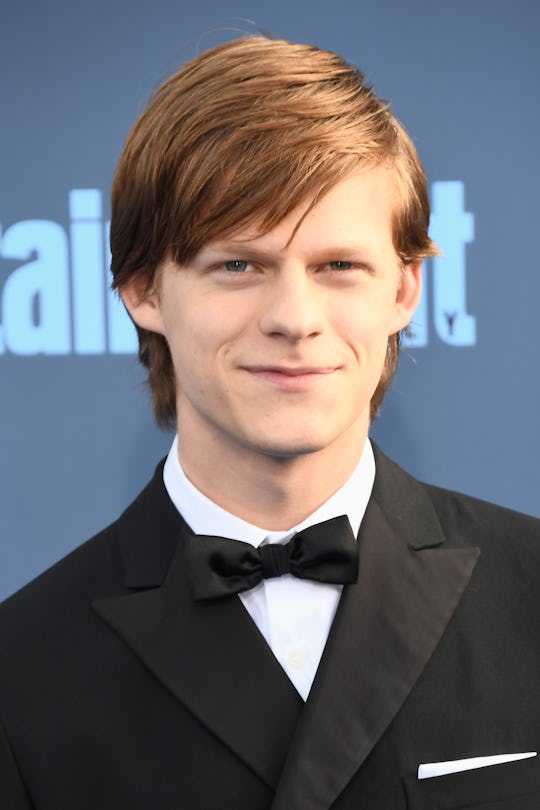 Frazer Harrison/Getty Images Entertainment/Getty Images
Who Is 'Manchester By The Sea's Lucas Hedges?
There are always those movies that you expect to take home most of the Oscars each year and while La La Land is an easy contender, Manchester by the Sea has also been a heavy hitter so far this awards season. One of its lesser known actors, Lucas Hedges, has already taken home a Critics' Choice Award, but now he's been nominated for an Oscar in the Best Supporting Actor category. But who is Lucas Hedges? He might be relatively new to the big screen, but he's by no means inexperienced.
One of the first bigger movies at the beginning of his career was the 2007 movie Dan in Real Life, which was actually written and director by his father, Peter Hedges, but it was the beginning of his career on-screen regardless. He went on to appear in Moonrise Kingdom and The Grand Budapest Hotel, which won four Oscars when it was released in 2014. The 20-year-old actor is no stranger to big roles, despite his age, but Hedges' nomination for an Oscar for Best Supporting Actor in Manchester by the Sea was actually his first Oscar nomination period. As the son of someone already in the movie business, you would expect Hedges to start his acting career as early as possible and run with it, but he's worked hard to get where he is, and that's really admirable.
In an interview with WWD.com in 2016, Hedges recalled visiting his dad on-set as a kid, then acting in high school, and going on to study theater at the University of North Carolina School of the Arts, where he still attends class when he isn't taking on movie roles and getting nominations before he can even legally rent a car. When he was first cast in Manchester by the Sea, the actor said, "At first, it was extremely intimidating because it's a movie where I have a Boston accent, and [Casey Affleck is] one of the quintessential Boston actors," but his supporting role is one that obviously stood out, garnering him an Oscar nom at just 20 years old.
Hedges told Vulture.com that in the long run for his career, he sees himself going through college as his dad did before him and finding a way to create something for himself to work on, rather than take on roles in other directors' films for the rest of his career:
Ultimately, I think what I want from my career is to be able to create work for myself, and there's only so much you can do as an actor in a movie. The better the movie, the more you get to explore, but to be able to write a one-act and play it out with my friends and pay for it and send out invites — that's something that I haven't done.
It's kind of weird to think that an Oscar-nominated actor will attend the 2017 Academy Awards and then go back to school, but the young actor clearly has a plan and it's worked for him so far.