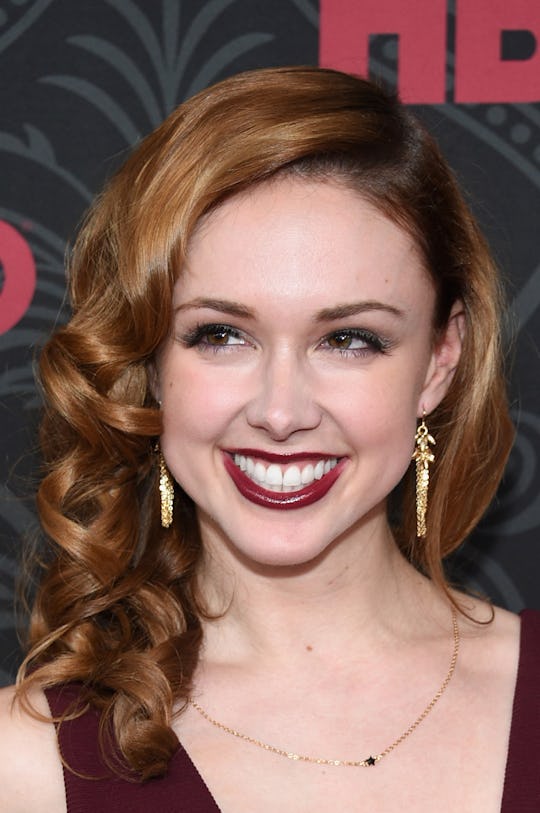 Dimitrios Kambouris/Getty Images Entertainment/Getty Images
Who Is Sienna On 'Nashville'? Meg Steedle Will Give Avery a Potential New Love Interest
As we wait with bated breath for Juliette Barnes to reappear later this season, she sadly won't get back in time to thwart a potential love connection between Avery Barkley and a new character. So who is Sienna on Nashville? She's a single mom, played by Boardwalk Empire alum Meg Steedle, with whom Avery has a "charming" first encounter, described by TVLine as your standard meet-cute.
Avery has been suffering in silence while Juliette has been seeking treatment for postpartum depression (mirroring Hayden Panettiere's real life medical leave from the show to treat her own postpartum depression). Since Juliette doesn't want anyone to know where she is, Avery is stuck making up excuses for why she isn't in Nashville and, significantly more detrimental to his well-being, he's also stuck keeping up appearances of a happy marriage to a happy mom.
He finally breaks down and forces Juliette to go public with the divorce, which now leaves him free to flirt a little with other area singles. Unfortunately, there are several forces working against Avery winding up with a sweet, nice person after a hellish divorce. First of all, there's Juliette, who is slated to return just a week after Sienna's appearance. While we don't yet know what her intentions will be, we do know from production stills that Juliette and Avery share a scene together.
Then, there's Layla Grant, who schemed to get Avery to produce her album after finding out Juliette was responsible for her boyfriend Jeff Fordham's death. Layla definitely seems to have sinister intentions, with step one of her plan being to seduce Avery. Whether that's just to hurt Juliette or to trick Avery into trusting her so that she can cause him harm (therefore getting back at Juliette for inadvertently killing her love) remains to be seen.
In the meantime, this teaser shot from Meg Steedle's Twitter feed hints that Avery and Sienna may share yet another musical connection, in addition to both being parents.
Stay tuned to Nashville to find out which direction Avery's heart gets pulled.