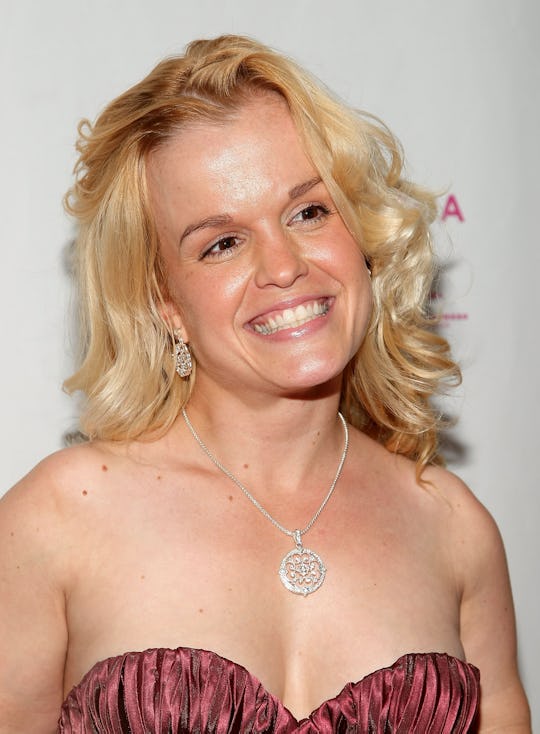 Michael Loccisano/Getty Images Entertainment/Getty Images
Who Is Terra Jole On 'Dancing With The Stars'? The Contestant Is Out To Make A Difference
When the contestants for Season 23 of Dancing With the Stars were revealed, there were some familiar names, along with the ones that many found themselves Googling, which is usually how it goes. The "stars" part of Dancing With the Stars ends up pertaining to nostalgia celebs, lesser-known celebs, or those who want to adjust their public image (ahem, Lochte), but it doesn't mean that they aren't celebrities in their own right. So, who is Terra Jole from Dancing With the Stars? You might recognize the actress and producer from Little Women: L.A. or from the The Hunger Games spoof The Hungover Games. Regardless as to where you know her from, though, Jole has been gaining more ground as a celebrity in recent years, which is likely what landed her in a spot on Dancing With the Stars this season.
Aside from acting, producing, and starring in her own reality series, Jole has decided that as a contestant on Dancing With the Stars , she's been given the chance to pave the way for other contestants with dwarfism or who are disabled and didn't see themselves as potential candidates for the dancing competition show. And so far, it seems like Jole has been able to prove herself as potential competition this season.
So who is Terra Jole? She's obviously a lot more than a reality TV star and lesser known actress, and she'll likely find a lot of people rooting for her this season on Dancing With the Stars.
She's A Second Time Mom
Jole and husband Joe Gnoffo recently welcomed their second child, a son named Grayson, into their family, after having daughter Penelope just last year. But even with two young kids and a thriving career going on, Jole accepted the call to compete on Season 23 of Dancing With the Stars. Can you say Super Mom?
She Got Her Own Reality Spin-Off
First, there was Little Women: L.A. on Lifetime. Then, Jole got her own spin-off, Terra's Little Family, and went on to produce several other variants for the network, including Little Women: ATL and Little Women: NY.
She's No Stranger To Dancing
After getting on stage with Miley Cyrus in 2014 and dancing with her, Jole has become a seasoned dancer in her own right. She's been performing on-stage as "Mini-Britney" in her Britney Spears impersonation since 2005. She even performed "the booty dance" for her totally legit but intentionally funny song, Booty B, and told RadarOnline that "Miley's a great dancer, but I can shake my butt better than her. I've got a lot of junk in my trunk!"
She's A Singer, Too
That's right, because you just don't make it in show business these days unless you can do it all. At least, to some extent. In 2014, she released an album titled Penny's Playlist, full of contemporary children's songs dedicated to her daughter who, at the time, was her only child-to-be.
She Can See The Value In Her Place On DWTS
When Jole competes on Dancing With the Stars this season, she's going to be doing with one thing in mind, besides the fact that she's already a great dancer who is going to wipe the floor with a lot of the competition. And that is the fact that she can use it as a platform to make a difference in the lives and dreams of others with dwarfism or those who are living with disabilities and don't see similar possibilities for themselves. Which is something we can all get behind.