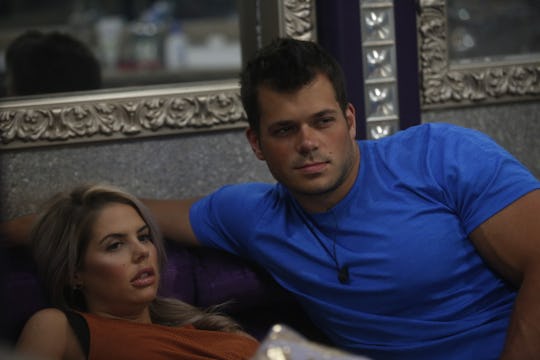 Monty Brinton/CBS
The Halting Hex Winner Could Change The 'Big Brother' Game
Big Brother 19 has been all about temptation, banking on houseguests accepting prizes and advancements, even if it means unleashing consequences on the house that could have dire repercussions. But can you really blame Paul for accepting the Pendant of Protection or Kevin for taking that $25,000? With the final temptation about to present itself to one lucky houseguest though, who is the Halting Hex winner on Big Brother 19?
The final temptation of the season will likely be revealed Thursday night and it could change things in a very big way. The winner of the Halting Hex will have the power to stop one of the next four evictions from happening. Meaning, once they put the hex into play, the elimination of that week will be cancelled and no one will go home at all. This of course makes it possible to have a double eviction at some point in the season, but as we've seen in past seasons, that will come later.
On Wednesday's episode of Big Brother 19, Julie Chen said that the winner of the Halting Hex would be revealed at the end of Thursday's episode, but since the halting hex was already accepted by a houseguest, as they talked about it on the live feeds, it could very well be Jessica or Dominique who got it.
If Big Brother 19 chooses to give the Halting Hex to the winner before Thursday's live eviction, then that means if Dominique or Jessica win it, they can stop their eviction ceremony from happening, meaning neither of them will be sent home Thursday night. As with most Big Brother twists, the reveal and details are always a little dicey at first, but since the Halting Hex is the final temptation this season, it's got to be played right.
There was a noticeably longer voting period given to this particular hex and with the Battle Back competition around the corner, Big Brother could link that with the consequence from the Halting Hex curse. Before the live feeds went down for the show to prepare for the upcoming competitions, houseguests were speculating on who got the Halting Hex, naming Dominique as a potential recipient since she hadn't likely garnered much dislike from fans and since she's actually up on the block right now.
And if the Halting Hex is released before the eviction ceremony Thursday night and is used for that eviction, it makes total sense for the Battle Back competition to be the consequence. Dominique is the most likely winner for the final temptation of Big Brother 19, which would totally shake things up and ruffle more than a few houseguests' feathers.