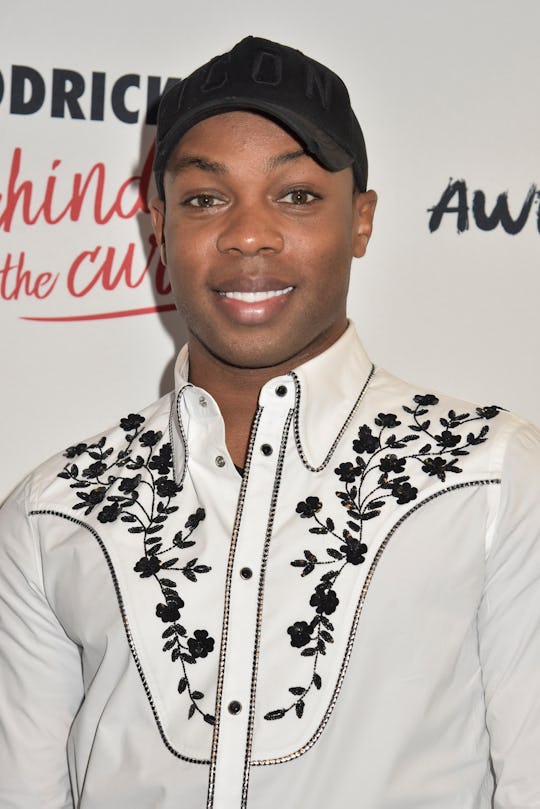 Kris Connor/Getty Images Entertainment/Getty Images
Todrick Hall Was The Perfect Guest Star For 'Queer Eye' Season 2
For fans of Netflix's revamped version of Queer Eye for the Straight Guy, simply titled Queer Eye this time, the fact that we got a second season at all was a treat in itself. But now there are going to be some guest stars thrown into the mix, like singer, actor, and choreographer, Todrick Hall, so it's even easier to see how this show has become so successful. For those who are unfamiliar, who is Todrick Hall? The Queer Eye season two guest is no stranger to TV or to performing in general, but on Queer Eye, he made a cameo for a very special reason.
In season two's episode five, Skyler, the featured guest, revelaed that out of all of the celebrities he admires it was Hall at the very top of his list. Not a cast of wish makers to disappoint, the guys of Queer Eye brought on Hall so that Skyler could meet his hero — and it was totally heartwarming. Outside of his guest appearance on the show, however, it's easy to see why Skyler is such a big fan of the actor, singer, drag queen, and YouTuber.
Yes, he legitimately holds all of those titles because since he auditioned for and got on American Idol during season nine of the competition show, he's remained in the spotlight and his fanbase has only grown larger.
While Hall didn't win American Idol season nine, he did make it to the Top 16, which is a pretty amazing feat. Since he was basically a born performer, he was able to continue on in show business and become a star all on his own. After being sent home from American Idol, Hall started his own YouTube channel which now has almost three million subscribers and features a ton of his original music — including both of his visual albums, Straight Outta Oz and Forbidden. For the former, he went on a tour to promote the album and for Forbidden, which was released in March 2018, he went on tour promoting his second concept album and fourth overall album.
Hall has also appeared on RuPaul's Drag Race and RuPaul's Drag Race: All Stars 2 as a guest judge and sometimes full-time judge in the past. He's also appeared on Logo TV's Gay for Play Game Show Starring RuPaul. But because Hall is obviously a natural born performer on his own, he's been in multiple Broadway productions over the years, including The Color Purple, Memphis, Kinky Boots, and Chicago. Hall has garnered so much applause for his many talents that MTV even aired Todrick, Hall's docuseries, in 2015. Although the network has since not produced any other new episodes than the original eight, it was another big career feat for Hall, who seems to keep plenty busy with his many musical and TV projects.
Recently, Hall even teamed up with Cheetos (yes, the delicious and dangerously cheesy snack food) to make up a dance. He even wrote the music for the brand's new promotion! Apparently, the dance is called The Curl and, Hall told Billboard, "It's a whole lot of fun." He also said that after his tour (which has just officially ended), he has big plans for what's next in his career. "I really want to start focusing on creating projects, whether that's for Broadway, for television, or film or writing a book, something like that," he revealed. "I just want to be doing things where I am creating, but not just for my YouTube channel."
As an experienced dancer and performer, Hall has done choreography for artists like Ariana Grande, Taylor Swift, and Beyoncé, so just in case you needed any other reason to totally adore and be in awe of him, there you go. As the first of what I assume to be many more important guest stars on Queer Eye so far, Hall was probably the perfect choice. And since he's already proven himself to be such a talent in literally everything he does, I'm sure he isn't going anywhere anytime soon.