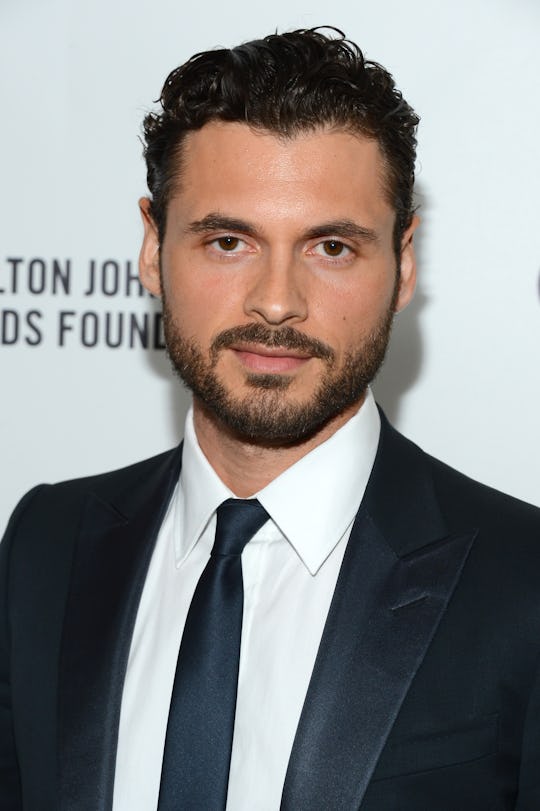 Mark Davis/Getty Images Entertainment/Getty Images
Who Plays Aaron On 'Designated Survivor'? Adan Canto Probably Looks Familiar
The Fall is just about here and you know what that means - it's also pilot season when it comes to prime time television, and that includes Kiefer Sutherland's new ABC show, Designated Survivor. He'll be playing a former Cabinet member who becomes the president after everyone in the line of succession above him is killed in a possible terrorist attack. But who plays Aaron on Designated Survivor? Obviously Sutherland is going to lead the show as the new and inexperienced accidental president, but there are plenty of supporting roles that are going to prove to be almost as important, as to be expected with a show like this.
Adan Canto is a Mexican-born actor, most recently known for his series regular roles in Blood & Oil and The Following, along with a spot on the Netflix hit Narcos. He's also known as Sunspot in X-Men: Days of Future Past, though, so if he looks familiar it's probably because you happened to see him in something in the past few years.
Canto definitely has one of those faces that leaves you wondering where you know him from and has you whipping out your phone to Google his filmography right away, and if that's the case, then it's probably because in the past couple of years he's become almost a staple of ABC pilots.
On Designated Survivor, Canto will play Aaron Shore, the deputy Chief of Staff who becomes Tom Kirkman's (Sutherland) right hand man once the Cabinet member is sworn in as president. But they aren't exactly going to be at BFF status, as Shore, along with several other characters, immediately sees how unprepared Kirkman is for the role ahead of him and start gunning to get him out of the oval office.
In addition to Canto's various American TV and movie roles, he was also acting in different Spanish TV shows and movies right up until 2010, when he broke into more American television. On Canto's website, he posted a couple of songs he recorded, but as someone who seems to be all about acting, it doesn't look like dropping an album is the goal in the immediate future.
Due to less than stellar ratings, Blood & Oil has been all but cancelled, but with the unique nature of Designated Survivor and the fact that a big name like Sutherland is backing it, something tells me that Canto's spot on the new ABC show might be one to stick.