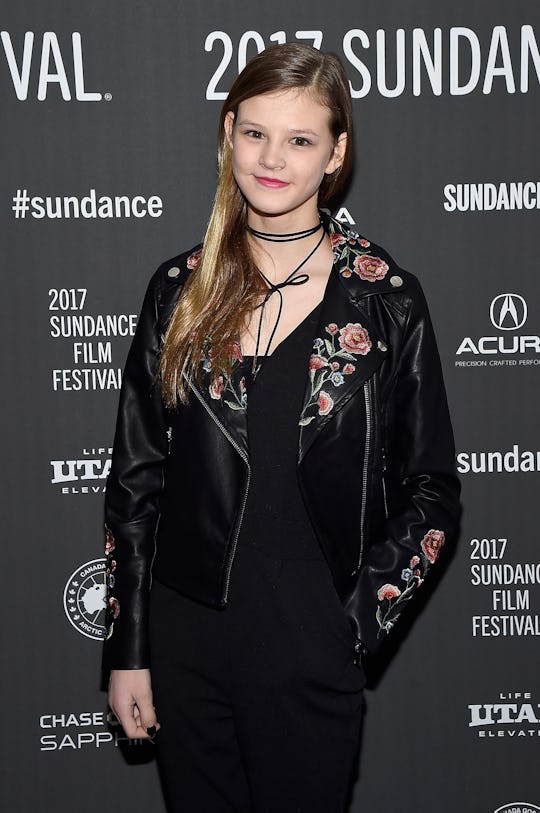 Matt Winkelmeyer/Getty Images Entertainment/Getty Images
A New Character Is Scrubbing Into 'Grey's Anatomy'
It was obvious when Owen was given his first foster child that baby Leo wouldn't be his to keep forever, and the introduction of his teen mom, Betty, made that even clearer. But since it looks like she might be here to stay, at least for a little while, so who plays Betty on Grey's Anatomy? Peyton Kennedy is an important character right now, and potentially, for the rest of Season 14. On the show, she plays a 15-year-old mother who finds herself battling a drug addiction, which Amelia is hoping to help her with, considering her experience in the matter. It's certainly a heavy role for the young actress to tackle, however, judging by her experience in acting, I'd say that Kennedy is up for the task.
In real life, Kennedy is just 14 years old, but before Grey's Anatomy, her big breakout role involved playing one of the lead's in Netflix's short-lived comedy series Everything Sucks!. It premiered on the streaming platform in February, but was cancelled after its first season which, for some, seemed far too soon. The show was like a more updated Freaks and Geeks coming of age story about high school A.V. and Drama Club students. And even though the show wasn't on for very long, it was enough to showcase Kennedy's acting abilities — which she is now continuing to do with her role as Betty on Grey's Anatomy.
Before Kennedy starred in the Netflix Original series, she was on the Canadian kid's comedy Odd Squad, but she's also already been in a few different movies throughout the course of her career so far. According to her IMDB page, she was in the movies Pond Life and What the Night Can Do in 2017 alone. But even before that, she appeared on the shows Hannibal and Taken.
Besides being a rising star, Kennedy seems like any other average teenage girl. Her Instagram has her labeled as being a Hufflepuff, which I can definitely get behind, and she even has a pro-female empowerment T-shirt in her wardrobe, so she's definitely on her way to being a solid role model for other young girls.
Chances are, you know the Canadian-born actress from Everything Sucks!, but she's already made a pretty big mark for herself in show business and she's only 14. It's hard to say how long her character's story arc will be a part of Grey's Anatomy this season, but it's certainly another big role to add to her long list of accomplishments in her career so far.
She might also be one of the most mature 14-year-olds ever, since it seems like she can handle big and important roles and story lines pretty easily. Her character on Everything Sucks!, Kate, came to terms with her sexuality over the course of the show's first season and, Kennedy told TVGuide, she was happy to be the one to make the story come to life. "I think her coming out story is a beautiful story, and it was a beautiful story that I was able to tell," she said. "And I think that [way] because so many people are able to relate to it and it's still something that's going on now. And there's still more acceptance that we can accomplish."
Kennedy also said that "we can still improve" on helping teenagers face their fears about coming out in real life. For a teenager to be so in tune with such things really speaks to her maturity, so it's no wonder that Kennedy has been able to tackle these roles with such important subject matters. Again, it's hard to say how long her role on Grey's Anatomy will last, but she definitely has a bright future ahead of her, regardless.
Check out Romper's new video series, Romper's Doula Diaries:
Watch full episodes of Romper's Doula Diaries on Facebook Watch.