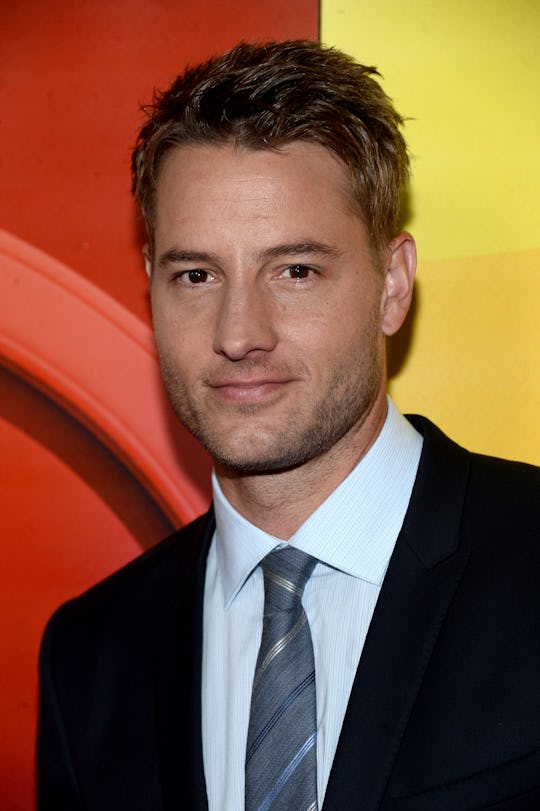 Matt Winkelmeyer/Getty Images Entertainment/Getty Images
Who Plays Kevin On 'This Is Us'? Justin Hartley Isn't New To TV
When This Is Us premiered on Tuesday, there wasn't a dry eye in any house because it has become the new Parenthood and everyone is fine with that. But like its tear-jerking predecessor, This Is Us is bringing out the best in its stars who may not have been too widely known before. So, who plays Kevin on This Is Us? It's not particularly surprising that Justin Hartley has had plenty of other TV roles that were both more than and less than the level of drama we've seen from him so far, but the important thing to note is that Hartley has been working in TV since 2002.
So even though he might be new to some of us tuning into This Is Us, he probably knows what he's doing as he plays the struggling actor looking for a chance to be taken seriously. Like many TV actors, the beginning of Hartley's career has a lot of soap opera roles in it and a few failed TV pilots, but if he had to go through all of that to get here, to This Is Us, and give us something to cry about in a good way and a bad way, then that's just par for the course.
Hartley might play an actor who's just starting out and going through a quarter life crisis of sorts, but in real life, he doesn't seem to be struggling at all.
He Was On Passions For Four Years
Remember Passions? It was the soap opera for you to enjoy with your mom, instead of get annoyed with her for taking up the TV with when you got home from school. Because this was the age of no smartphones and mostly dial-up internet, so you either had to listen to some 'NSync on the radio in your bedroom or watch what was already on the TV in the living room. And Passions was different from the other soap operas, with witches and portals to Hell, but also the attractive shirtless men. Which included Hartley, who played Fox Crane, the cocky son of the most wealthy family on the show.
He Then Went Onto Smallville For Another Five Seasons
Hartley went directly from his role on Passions to another full-time gig on Smallville as the snarky Green Arrow from 2006 to 2011, which is the year the show ended. Of course now we have a CW show all about the superhero, titled Arrow, but maybe Hartley's portrayal is what inspired the CW executives to think it'd actually work on its own.
He Did The Soap Opera Thing For A While
For two years, before he eventually landed his role as Kevin on This Is Us, Hartley was on The Young and the Restless, and was obviously super excited for his role, as he posted on Instagram all about his role leading up to its debut. And you have to love him for that humility.
He Knows How Many Tears This Is Us Is Currently Inducing
It's no secret by now that not only does This Is Us feel like another Parenthood, but that the tears that are going to come from each episode are unavoidable and somehow no one cares. It's like when we all watched Parenthood and cried every time Amber did (which, let's be honest, was a lot) or sobbed when Max felt left out or confused. Hartley gets this, so he gets us.
Probably Because He's A Dad
Back in 2004, Hartley married his then-Passions co-star, Lindsey Hartley (formerly Korman) who played Theresa on the show. The marriage ended in 2012, but from it, the couple had a daughter, 12-year-old Isabella, and Hartley isn't shy about being "that dad" and posting hella Instagram photos of his kid.
And Also Seems To Care About His Fans
You know that a celebrity is one of the good ones if they actually re-tweet you. And you know they're practically a saint if they actually reply to you via Twitter. Hartley has done both, but it is likely going to get increasingly difficult to answer each of his fans as his star rises because of his role on This Is Us.