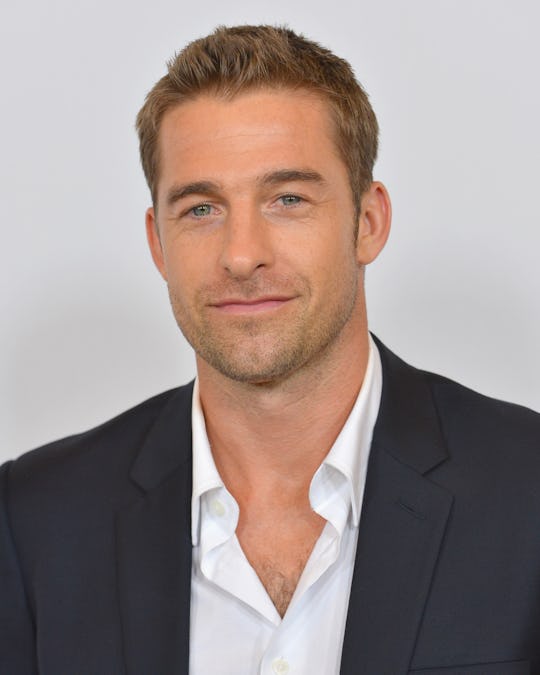 Alberto E. Rodriguez/Getty Images Entertainment/Getty Images
The Actor Playing Nick On 'Grey's Anatomy' Is No Stranger To Being A TV Heartthrob
For the first time in literal years, it seems like Meredith Grey is about to fall in love with the newest doctor/patient at Grey Sloan Memorial Hospital, Nick Mars. And no, this is not like the almost love she felt with Riggs, but instead something real that she herself has already likened to that of her feelings for Derek. Yes, I said it, and I am here for it. So who plays Nick on Grey's Anatomy? Scott Speedman could be husband material for Meredith in the coming episodes or even seasons if he ends up sticking around.
In real life, the actor is one of the stars of the hit TNT series Animal Kingdom and although he's been one of the main players for the first two seasons of the show, spoiler alert, his character's fate isn't looking good for the upcoming Season 3. This could mean an exit for him on the show, which might pave the way for a more permanent role on Grey's Anatomy, or simply a way to juggle his time with both series. Either way, he's already proven himself to be the right actor to potentially kind of sort of fill Patrick Dempsey's shoes as the next big love for Meredith moving forward.
Speedman has been in countless TV shows and movies over the years, but surprisingly enough, some fans might remember him best as Ben from the WB's Felicity. Also, he wouldn't be the first Felicity star for Shonda Rhimes to recruit to become an official part of Shondaland. Previously, Scott Foley, who played Speedman's romantic nemesis on the former teen drama, had a multi-episode arc on Grey's Anatomy and is now a series regular on Scandal. That's not to say that Speedman's time on TGIT will mirror his former co-star's, but he could still be the next McDreamy for Meredith.
Following Felicity's finale in 2002, Speedman appeared and co-starred in several different movies across genres, including the horror movie The Strangers, the Underworld franchise, and xXx: State of the Union. More recently, he's been a big part of Animal Kingdom on TV, but judging from his Instagram, Speedman is all about using his fame to reach his fans in a very positive way rather than just by acting. His thing, so to speak, is positivity and it's kind of infectious.
Speedman writes all sorts of inspirational captions for his Instagram photos, including "Never forget to smile. The little things can make someone's entire day brighter" and "Never underestimate the little things you do. It may be little to you, but can make a person's day." He's basically a ball of positivity and inspiration and that makes me want him to become a regular on Grey's Anatomy even more.
While it's unclear if he's currently seeing anyone romantically IRL, he does have a close relationship with his mom, which is nothing short of adorable. Aside from acting, Speedman frequents coffee shops and prefers solo basketball games in place of meditation, according to his interview with Women's Health in April 2017. He also doesn't seem to see himself as the heartthrob he became back when he broke out on the screen in Felicity. When asked what he thinks his sexiest quality is, Speedman replied, "Me? Oh my god. I think people need to not really think about themselves in that way, so that's kind of tough. Maybe not taking myself too seriously?"
Although he's worked in a ton of different genres, proving that he really does have incredible range, Speedman told PrestigeOnline.com in an interview that when it comes down to it, his preferred genre is thriller. "I don't know what it is that I would be best at, but I certainly do like the thriller genre, which I immerse myself in as much as possible," he revealed.
While Grey's Anatomy isn't exactly a thriller, it is another place on TV for him to take on an important role, since being Meredith Grey's next big love is kind of a huge deal. I know, I'm getting ahead of myself here, but given Speedman's acting talent and history, I'd say he's definitely got what it takes to tackle the part, should he land a recurring role on the series.
Check out Romper's new video series, Romper's Doula Diaries:
Watch full episodes of Romper's Doula Diaries on Facebook Watch.