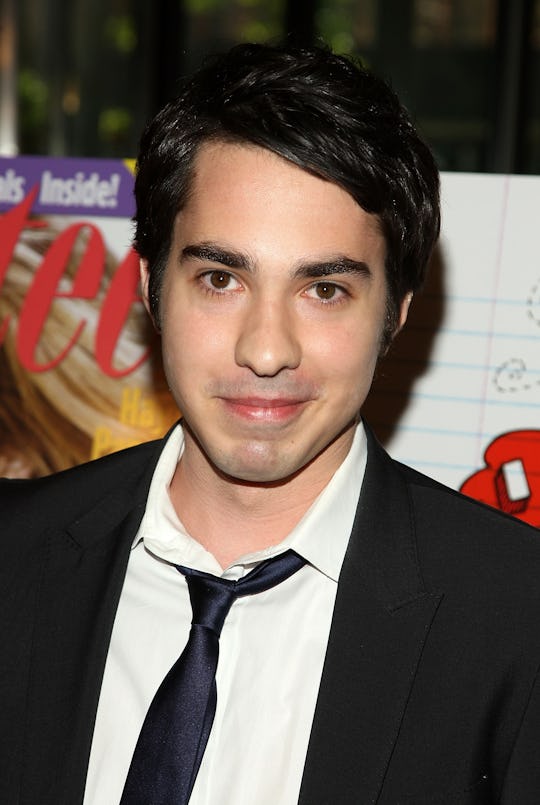 Stephen Lovekin/Getty Images Entertainment/Getty Images
Who Plays Paul In The 'Gilmore Girls' Revival? Jack Carpenter Plays Rory's New Boyfriend
(Warning: This post contains spoilers from Episode 1 of the Gilmore Girls revival.) Throughout her time on the Gilmore Girls, Rory has had three important boyfriends in her life in the form of Dean, Jess, and Logan. So as viewers work their way through the Gilmore Girls revival on Netflix, who she ends up with is a big topic of conversation. Especially now that "Winter" has shown fans that she has a new boyfriend, Paul. But who plays Paul on the Gilmore Girls revival? Jack Carpenter hadn't been on the show before, but now he's apparently Rory's boyfriend of two years who is also comically forgettable. So forgettable, in fact, that Rory seems to forget about him on multiple occasions (including the fact that he was at her mom's house) and Luke forgets even having full-blown conversations with the guy. But Carpenter, the actor who plays him, isn't so forgettable.
You might know him best from the early 2000s movies, I Love You, Beth Cooper and Sydney White, which starred Hayden Panettiere and Amanda Bynes, respectively. Now, neither of these movies gained the kind of star power that Mean Girls did, but they were good for their time and Carpenter was memorable as the sweet, but dorky figure in both. As Paul, he's also kind of got that dorky quality going on as well, though, that's part of what makes him a genuinely nice guy (from what I've seen so far, anyways). Which will make it all the harder when Rory breaks up with him, and you know she will.
Carpenter most recently had a multi-episode arc on The Good Wife and was set to co-star along with Christopher Mintz-Plasse (Superbad) on Sharing, Jimmy Fallon's workplace comedy that still hasn't come to fruition. Additionally, Carpenter was on CBS' BrainDead, which was recently cancelled, and is also set to be in an untitled Matt Fogel and Todd Strauss-Schulson comedy pilot, starring Bryan Batt (Mad Men) that TBS passed on.
Now, Carpenter's most important role is Paul in the Gilmore Girls revival — not only because it's a great opportunity for the actor to show off his talents, but also because any boyfriend of Rory Gilmore typically plays an important role in the series. Though how important Paul will really be is hard to say at this point, since he might just be there to prove that Rory can date outside of her normal suitors. It's almost feels like she meant to break up with him a while back, but it was too much work so she's been shrugging her way through the remainder of their relationship.
Paul is going to make it all the easier for Rory to find love again with Jess or Logan by the end of the Gilmore Girls revival, and Carpenter was kind of the perfect combination of adorable and awkward to play the part. So even if things don't work out for them in the end, his role could be vital in helping Rory discover what she really wants.