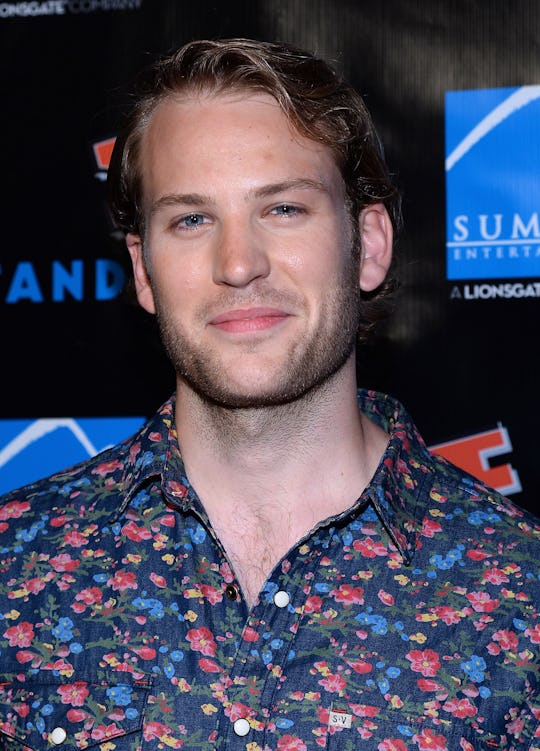 Ethan Miller/Getty Images Entertainment/Getty Images
Prince Richard From 'A Christmas Prince' Is Just As Charming IRL
Made for TV Christmas movies are known for their predictable and sometimes over-the-top plots, but somehow we eat them up because 'tis the season for love and happy endings, right? Such is the case with Netflix's own A Christmas Prince, which has already garnered a ton of attention. Although it only just came out, there are still some talented actors in it. But who plays Prince Richard on A Christmas Prince? Ben Lamb actually has experience in some bigger budget movies that have made it to the silver screen, so the decision to cast him in the Netflix Christmas movie feels like the perfect fit.
Before you start to worry that his totally charming British accent isn't real, don't worry — Lamb is definitely from England in real life, so he still has that going for him, even if he doesn't secretly moonlight as a prince. But before he stole hearts as the heir to the Aldovia throne on A Christmas Prince, Lamb played Edward in Divergent and in a deleted scene, you can see where his character has his eye stabbed with a butter knife. (Ouch!) While he wasn't in either of the preceding Divergent sequels, it doesn't seem like Lamb has been exactly hurting for work.
In 2016, he co-starred in the Woody Harrelson and Jesse Eisenberg-led Now You See Me 2 and before that, Lamb was in the TV miniseries The White Queen. So even if this is your first time seeing Lamb in anything, period, he had some serious acting experience long before A Christmas Prince.
Although Lamb, 28, has been in both movies and TV shows enough in his short acting career to make him more than qualified to help carry a Netflix Original movie, he got his start in theater and even graduated from the Royal Academy of Dramatic Arts, though he had an interest in performing at an even younger age. "When I was very young… maybe, about 10 years old, I had done the normal nativity plays and all that kind of stuff, and then I was having a singing lesson one day and somebody heard," Lamb told So Fetch Daily in an interview. "He came into the lesson and was like, 'Do you want to be in this opera I am casting?' So, I said, 'Alright.' And I ended up doing two operas."
From there, Lamb participated in youth theater and different acting groups, until he was accepted into the Royal Academy of Dramatic Arts after high school. "I got into RADA [Royal Academy of Dramatic Arts] while I was doing applications to universities and thought, 'Well, I can't really go to university and hope that I'll get into RADA again, I've just got to go to RADA now, seeing as how that's what I want to do.' So, I did," he revealed in the interview.
The only other thing that seems to be as important to Lamb as acting is his cats, who are littered all over his Instagram and Twitter accounts in both pictures and videos. And it definitely makes you love the actor behind the fictional Prince Richard even more.
But just because A Christmas Prince has come and gone (well, it's still available for streaming on Netflix, but it's no longer in production), it doesn't mean that Lamb doesn't have more work lined up for himself. He's going to appear in the upcoming TNT limited series The Alienist and the movie Swords and Sceptres, which is scheduled for a theatrical release in 2018. Though if I'm being totally honest here, I wouldn't say no to seeing Lamb in a sequel for A Christmas Prince sometime in the future, since the movie was an undeniable hit with fans and Lamb himself is clearly a talented and dedicated actor.
Check out Romper's new video series, Romper's Doula Diaries:
Watch full episodes of Romper's Doula Diaries on Facebook Watch.