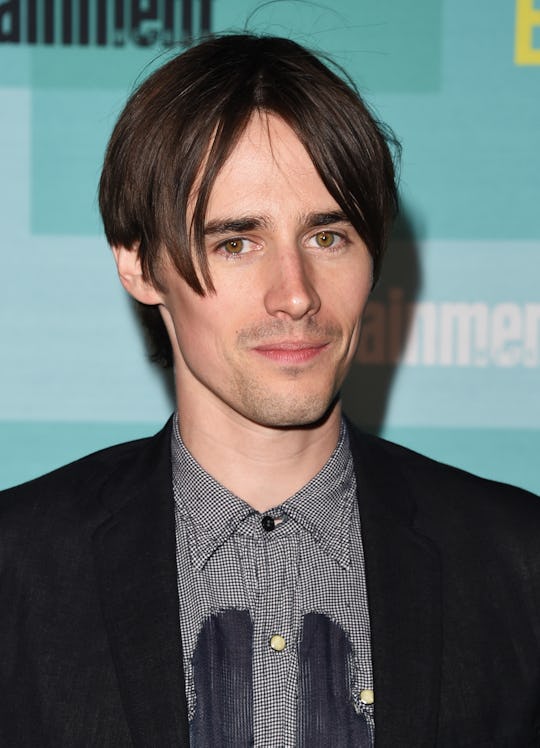 Jason Merritt/Getty Images Entertainment/Getty Images
Who Plays Riff Raff On FOX's 'Rocky Horror'? Reeve Carney Knows His Musicals
For every person excited about the remake of Rocky Horror Picture Show on FOX Thursday night, there are several fans worried that it won't stand up well to the classic. Obviously in most cases, nothing will be as great as the original, but the previews alone for Rocky Horror make it seem like they're breaking all of the remake stereotypes, including the phenomenal casting choices all around. In fact, you'll likely find yourself asking, who plays Riff Raff on Rocky Horror Picture Show? And you'd do well to wonder who this man is who's taking on the role that became a classic on its own when the original musical was released back in 1973, followed by the movie in 1975.
If you recognize Reeve Carney, it's not all that surprising since before he landed Rocky Horror, Carney was already partaking in musicals and honing his own music career. This is likely a big part of the reason why those behind the Rocky Horror remake were so quick to give him the part. If you haven't seen him on Showtime's Penny Dreadful, then maybe you recognize Carney from Taylor Swift's music video for I Knew You Were Trouble. Or, maybe you've heard some of his music before and this will be your first time seeing him in action.
Either way, the character of Riff Raff on Rocky Horror is in some pretty capable hands.
He Was On Penny Dreadful
Most people will probably recognize Carney as Dorian Gray on Penny Dreadful, the Showtime psychological thriller that explored the minds of characters like Frankenstein and Dorian Gray during its three season run. But as sad as the cancelation was, it's kind of a good thing because it freed up Carney to work on other things like, ahem, Rocky Horror Picture Show.
He's Been On Broadway A Lot
As a singer and actor living in New York, you kind of have to expect that he would have some experience on Broadway, but as it turns out, Carney headlined in a show for a while before branching out into TV on a more full-time basis. For three years, he starred as Spider-Man in Spider-Man: Turn Off The Dark, after which his role in Penny Dreadful came along.
He's A Recording Artist
Carney has been performing since he was 15 years old and started his band, aptly named Carney, in 2010. Now, he records and performs as Reeve Carney and is currently touring to promote his album, "Youth Is Wasted." Obviously his Fall tour dates can't be too close together, as he's likely still promoting for Rocky Horror Picture Show, but the guy stays true to his musical roots.
He Was In A Taylor Swift Music Video
We all know this is the most important aspect of Carney, so don't even pretend like you aren't muttering, "Oh yeah, that's where I know him from!" In 2012, Carney played Swift's ex-boyfriend in the music video for I Knew You Were Trouble and although he played the bad boy well and is continuing to do so as Riff Raff, we still love him.
The Rocky Horror Picture Show remake on FOX airs Thursday night at 8 p.m. EST and despite any worries surrounding the stigma of remakes, this at least looks like it's going to be able to stand on its own.