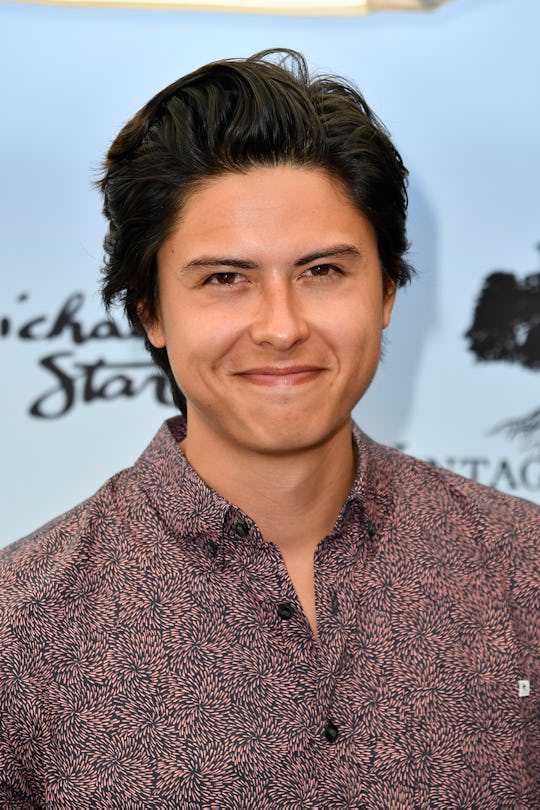 Frazer Harrison/Getty Images Entertainment/Getty Images
Sweet Pea On 'Riverdale' Is Everyone's Second Favorite Southside Serpent
Jughead might be the official leader of the Serpents now, but there's no other member of the Southside gang who I'd want behind me in a fight than Sweet Pea. Although he has a seemingly innocent name, he's probably the toughest of the Serpents. But that could be because of the actor who plays Sweet Pea on Riverdale, Jordan Connor. He's been an actor for years and long before he was cast on the hit CW show, he was in an episode of Supernatural, so his CW roots go back pretty far. But before acting was his primary career goal, he had a lot of other interests that fans probably don't know about.
Connor revealed in an interview with Terroir Magazine that before he switched his focus to acting 100 percent, he studied architecture in college. "I actually took a lot of astronomy and physics courses when I was in university studying architecture," he said. "When I was little I had this book about space that told you everything about our solar system and the galaxies that we know and I was obsessed with it. If there's ever a new documentary about space on Netflix, you can bet I've watched it at least six times." He also said that if he wasn't an actor, he would have been an astronaut, but I wouldn't rule out professional football player either.
He played high school football and even got a football scholarship to the University of British Columbia, so it was a big part of his life right around the time when acting was starting to take over for him. In the end, he obviously chose to focus on acting, which is a good thing because I can't imagine any other actor as the beloved Sweet Pea.
Although acting took a backseat as he played football in college, football is also what got him back into the acting world. He told Terroir Magazine that when the former CW show Hellcats was casting for stunt workers from his football team, he jumped on the opportunity and it was then, on set again, that he realized he wanted to be part of acting again. And eventually, he'd get his big break as a series regular on Riverdale.
Connor also recently got engaged to fellow actor Jinjara Mitchell. While it's unclear when they started dating, they've been together since at least 2013. In an Instagram post after Connor proposed, he wrote, "The most important question I've ever asked... also the easiest! Jinjara Mitchell, you are my best friend and the love of my life. Let's get married!! 09/22/2018."
Mitchell wrote on her own Instagram, "Yes, yes, YES! All the best days of my life so far have been with you, Jordan. September 22, 2018 is another one of those days. You are my best friend and the love of my life. Spending a lifetime with you sounds like the most fun adventure I can imagine. Let's do this!" So I'd say they're both in this for the long haul.
When he's not working on the set of Riverdale, being a genius when it comes to astronomy, or doting on his fiancée, Connor is giving back in a major way. According to his Instagram, he's volunteered for different causes related to helping children with pediatric cancer and recently participated in the Vancouver Whitecaps FC Legends & Stars Charity Match in support of the British Columbia Children's Hospital. He's also posted about Love Your Melon, a clothing company which donates half of its proceeds toward helping children with cancer.
Like much of the Riverdale cast, Connor hadn't been in any major movies before landing his role, so this might be his biggest gig to date. And it seems like it's been a long time coming for him.