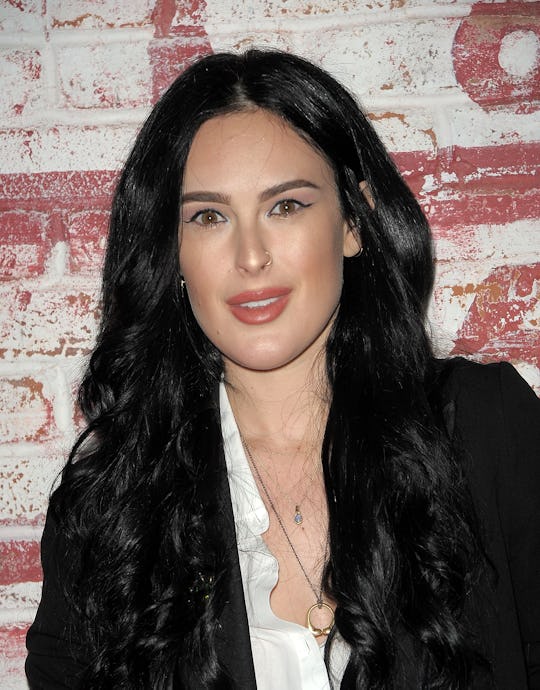 Chance Yeh/Getty Images Entertainment/Getty Images
Rumer Willis Is Taking 'Empire' By Storm
Things can never completely settle down on a show like Empire and when Season 3 came back from it's fall break, this time around was no exception to the apparent rule. With the introduction of a new possible trouble maker, Tory Ash, things might get dramatic again for Jamal very quickly. But who plays Tory Ash on Empire?
Rumer Willis has famous parents and actually got started in acting at an early age, so it's not too surprising that the actress and singer can hold her own on a show like Empire. When you come from a Hollywood family, you're almost destined to become part of show business yourself and, at eight years old, Willis appeared in her mom Demi Moore's movie Striptease, appropriately playing her daughter in the movie as well.
What began from there wasn't exactly a 20-year acting career, but rather an on and off venture throughout the years. Willis has appeared and co-starred in plenty of other films while also appearing in TV shows (like Empire). Recently, though, she's been more of a singer than an actor, and a pretty impressive one at that. So if you thought those vocals of hers as Tory Ash were fake or technically enhanced, think again. This lady knows how to sing and do it well.
On Empire, Willis plays Tory, the struggling addict musician trying to climb her way back to the top, but in real life her music career is just getting started and can only go up from here. But in addition to the music she's been making on Empire and that one time she totally impressed Sway on Sway in the Morning with her Amy Winehouse cover, Willis has also played Roxie Hart in Chicago on Broadway in the fall of 2015 and continued to wow fans with her range of talent.
Fans might also know Willis from her role in the Anna Faris movie The House Bunny or her multi-episode arc on 90210. The 28-year-old actress has appeared in movies with both of her parents over the years but lately, her career has been all hers, starring in a few upcoming indie thrillers and now this awesome Empire stint.
According to Jussie Smollett, who plays Jamal, he's partly responsible for Willis' new role in the series. He told Variety that he saw an Instagram video of the actress singing an Amy Winehouse cover and told Empire producers right away. Flash forward to the second half of Season 3 and bam — here she is! Willis is a welcome addition to the cast, and there's no denying that these two characters are making musical magic together.