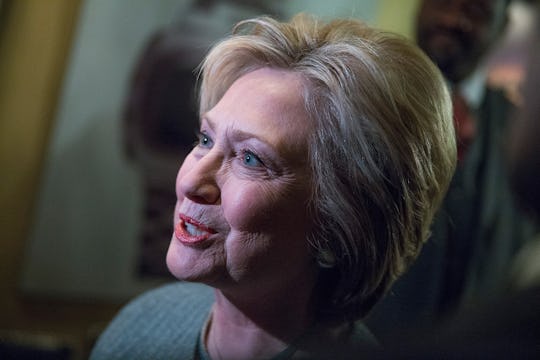 Scott Olson/Getty Images News/Getty Images
Who Won Super Saturday? Louisiana, Kansas, & More Report Caucus And Primary Results
Across the United States, five states are holding primaries or caucuses in what some are calling "Super Saturday." Voters in Kansas, Kentucky, Louisiana, Maine and Nebraska are holding presidential preference elections, and the competition is getting intense. But who won on Super Saturday?
The first results to come in were from the the Sunflower State's caucuses. On the Republican side, election officials say Sen. Ted Cruz has won Kansas and, additionally, Maine on Super Saturday. The Texas senator has also won in Iowa, Alaska, Oklahoma, and Texas. On the Democratic side, Bernie Sanders defeated Hillary Clinton in Kansas and Nebraska.
As for the rest of the results? Well, after pledging allegiance to him (shudder), it seems Trump's supporters ensured his win in Louisiana and Kentucky, while Clinton picked up the home of the Saints.
Trust me, things are going to get really interesting. It's a pretty close race right now, even if the press is convinced that Donald Trump is all but poised to clinch the nomination. As for the Democratic race? Well, even if Clinton is talking as if she will be facing off against Trump, it's still too early to officially call. That said, that hardly made Super Saturday any less Super for the winners tonight.