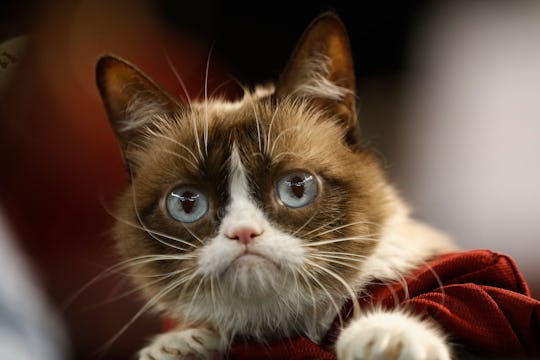 Christian Petersen/Getty Images Sport/Getty Images
These Are The Richest Pets In The World, & You Won't Believe What They're Worth
If you're a typical pet owner, you spend a good chunk of money on your fur, feather, or scale baby, knowing that the only thing you'll get in return is unconditional love (plus the occasional hairball or chewed shoe). Alas, it's unlikely that our companions will ever make the list of the world's richest pets. My own cat might make a Laziest Pet list, but that's about it.
It seems weird to think that an animal could possibly be a multi-millionaire. I mean, we're talking about dogs, cats, birds, and wild beasts. They have no concept of money. They don't think of themselves as "rich" or others as "poor." They don't get to do their own shopping. These are creatures who lick their genitals and poop outdoors.
Yet a handful of animal companions do make it big. Some of them are social media stars whose endearing faces have earned them book deals and product endorsements. Others are trained performers whose star style translates to box-office bucks. Still others are fortunate enough to be heirs to their owners' fortune. However it happens, these pampered animals will never want for food, shelter, or luxuries.
The British pet insurance company Compare the Market has compiled a list of the richest pets in the world. All of these lucky pooches, kitties, and other animals have earned more than the average human can hope to see in a lifetime. Here are some of the top-earning animals on the list, in case you want to live vicariously before you go back to your own lovable-but-poor pet.