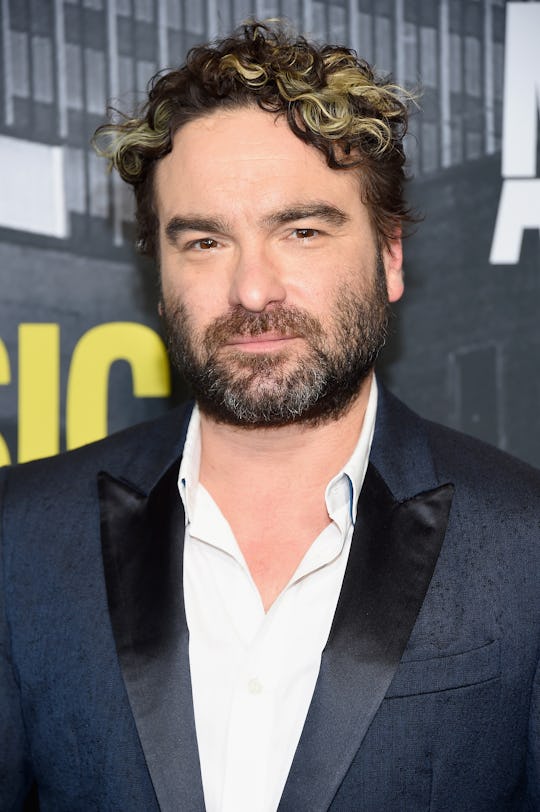 Michael Loccisano/Getty Images Entertainment/Getty Images
This Could Be Why Darlene & David Aren't Together In The 'Roseanne' Revival
Aside from Roseanne's iconic laugh, David and Darlene as a couple were a big part of the original Roseanne series for a long time. So when the reboot premiered in March and they were very much not together anymore, it brought up a ton of questions for fans. Namely, why aren't Darlene and David together in the Roseanne revival? It could have something to do with Mark's death, which would make sense, since he was David's older brother and some time between the original series' end and the reboot's premiere, the character is said to have died.
In real life, actor Glenn Quinn did die in 2002 of a drug overdose, which explains why his storyline went in such a tragic direction. There is a framed photo of him behind the Conner family couch though and you can catch a glimpse of it in nearly every episode so far. But that's not the only tribute that the show has paid to the fallen actor and character. Darlene's son is his namesake, even though it appears that Darlene and David have been separated for years. There's still not much known about the timing of Mark's death on the Roseanne revival, but his death might have sparked something in David and sent him on a downward spiral that negatively affected his marriage to Darlene in the process.
Since Roseanne Barr revealed at the Television Critics Association's Winter Press Tour that the revival would be tackling "aging parents and opioids, and all the things that I've noticed that everybody in my family and around my neighborhood are kind of dealing with, too," some fans have theorized that David could have turned to drugs following Mark's death in order to cope and soon found himself addicted. "Does anyone else think that he might be an addict? Based on the few seconds he's in in the trailer for the season, his clothes are dirty and threadbare, his appearance is rough," star_rekt posted on Reddit. "Being a sensitive artist living in Chicago, it wouldn't be that surprising that he'd turn to drugs."
Whatever the case may be, it's clear that David and Darlene's separation happened years ago, as ABC's official description for Roseanne's April 17 episode says, "David unexpectedly shows up for Harris' birthday after being absent for years." So whatever happened between the two of them is likely pretty serious.
Given Johnny Galecki's filming schedule with The Big Bang Theory, the actor was only able to commit to the revival for one episode this time around. However, since the Roseanne revival has already been renewed for a second season, there's a good chance fans will be able to see David again next season and for more than just a one episode appearance. That being said, it made sense for his and Darlene's relationship to have some turmoil this time around in order to explain Galecki's absence.
Since Mark has died and DJ's wife is stationed in Iraq, it would have been almost too easy to have David simply out of town, especially since the breakup or divorce gave Darlene a way to come back to Lanford for good. Another season of the reboot allows for the possibility of David and Darlene getting back together at some point in the future, though. So I'm going to bank on them being able to work things out eventually, over time. But for right now, there are probably a ton of issues that still need to be addressed.
Check out Romper's new video series, Romper's Doula Diaries:
Watch full episodes of Romper's Doula Diaries on Facebook Watch.