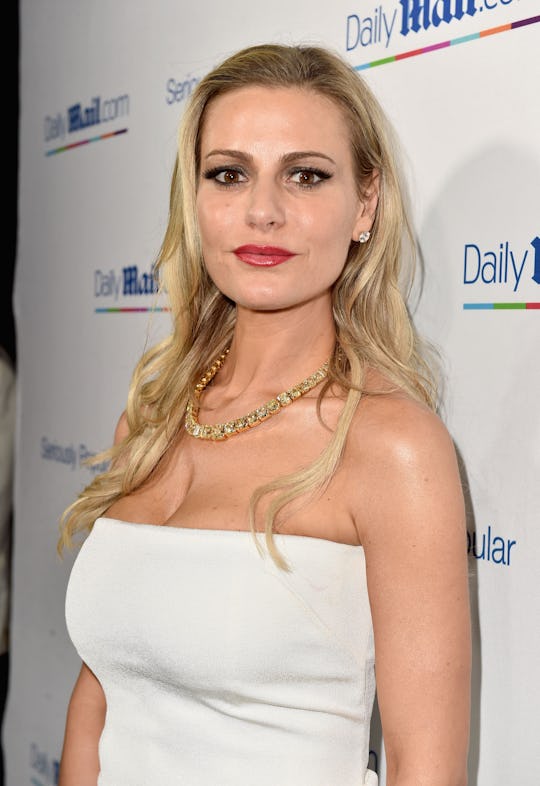 Alberto E. Rodriguez/Getty Images Entertainment/Getty Images
'RHOBH' Star Dorit Kemsley Is A Working Mom
I will be the first to admit that the allure of having a nanny is almost too good to pass up when you have a clingy toddler who won't let you even go to the bathroom alone. So to see some of the Real Housewives stars employ nannies and teams of helpers is more than understandable, but why does Dorit Kemsley have so many nannies? The Real Housewives of Beverly Hills star is a working mother of two kids, Jagger and Phoenix, and extremely busy, so the real question is: why not?
Being a working mom has its advantages and if dads somehow have every right to do it and then put on their parental hat once they come home, then women should too, right? Dorit and her husband, Paul (or PK, if you will) run Nixxi Entertainment, a talent management business, together from their home and Dorit, a former model, also has a swimsuit line appropriately named after herself, so you could say she's much more than just a housewife, regardless of the show she's now a part of.
Dorit is essentially working two jobs and remaining part of a huge reality TV show that requires a certain amount of her attention as well, so she's kind of entitled to some help. And if that help comes in the form of multiple nannies, then so be it.
On Real Housewives of Beverly Hills, Dorit has described the nannies of her children as "an extension of me, in every possible way." The Kemsley family also has a household staff of three housekeepers and PK's assistant, but with a growing business on top of everything else the power couple gets into, none of that should really be surprising. When it was announced that Lisa Vanderpump's friend, Dorit, would be joining the cast of The Real Housewives of Beverly Hills, the new housewife was described as the one with the big household staff, or something like that.
But in a world of flashy cars, homes beyond comprehension, and brunch outings that probably cost more than the average person's wardrobe, is it really all that surprising that Dorit has so many nannies on Real Housewives of Beverly Hills?
On top of running Nixxi Entertainment with PK and also being a mom — because yes, even though she employs nannies, Dorit is still a very present mother to her children — she also works with the nonprofit SafeKids, which is dedicated to preventing children's injuries. Put it all together and you've got a very busy super mom who is working because she deserves to have a career, and finding time for her family just like everyone else. The only difference is that millions of people get to see and judge her for it.