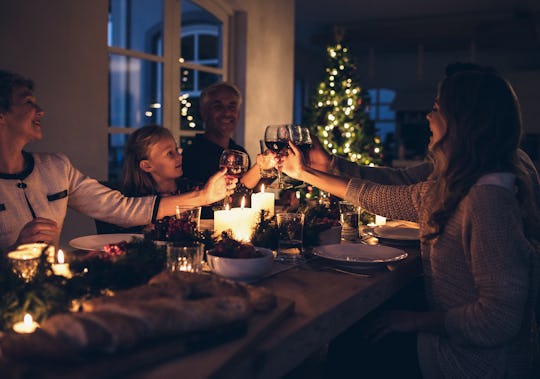 Jacob Lund/Fotolia
Why Holidays Can Be Dangerous For Babies Thanks To All The Relatives Around
Yes, the holidays are meant to be the most wonderful time of the year. Whether you are tucking presents under the tree, enjoying the soft glow of a menorah, or baking traditional cookies with your little one, it's hard for even the Scrooge-iest of us to deny the presence of holiday cheer. But the same can't always be said for get-togethers with extended family. Yes, they are often a lovable bunch, but it's inevitable that even the sanest group has a few black sheep. But is it true that the holidays are dangerous because of all the relatives around?
It sounds a bit dramatic, right? But if you think about tangoing with relatives over your kid's food allergies, begging your great uncle so-and-so to please stop kissing the baby on the mouth, and explaining to your well-meaning aunt that your toddler simply doesn't like hugs, then you will feel exhausted by the mere idea of a get-together.
Well, that's why there's this handy list of five common situations you might run into with family who needs a bit of extra help navigating life with your child. Of course, you can always resort to "please, shove off" if necessary. Because adding "please" helps to soften the potential blow — or so I hear. 'Tis the season!