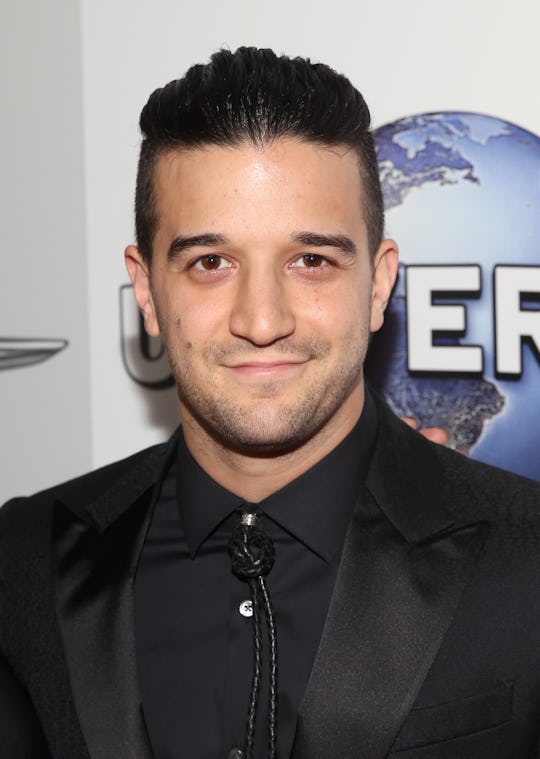 Jesse Grant/Getty Images Entertainment/Getty Images
Mark Ballas Is Stepping Away From 'Dancing With The Stars' This Season
Since Season 26 of Dancing With the Stars is going to be shorter by several weeks and feature just 10 contestants instead of the usual dozen or more, there are going to be some memorable pro dancers missing from the roster, including Mark Ballas. His fans already know that he has a lot going on in his personal life, from making music to going on a late honeymoon, but why isn't Mark Ballas on DWTS Season 26? The pro dancer has taken a break from the show before, so this is nothing new, but it still no doubt has fans worried about his future on the dancing competition show.
Ballas took a break from the show for Season 23 and 24, partly because he needed to focus on other things in his life, like co-starring in Jersey Boys on Broadway. At the time, he told the L.A. Times that he planned to stick with theater for a while, as he originally studied musical theater in college. Of course, he ended up returning for Season 25, but now it looks like he's taking another break yet again and the reason is likely similar to that of the first time he stepped away from the show.
Beginning July 2018, Ballas is set to once again co-star in a production of Jersey Boys and since he did so well in it the first time around, he probably couldn't pass up the opportunity. While production doesn't start until July and Season 26 of DWTS will be over long before then, the rehearsal schedules still may have clashed or it might have been too large of a workload, especially since Ballas does have other things going on in his professional and personal life at the moment.
At the end of March, Ballas posted a photo on Instagram of him and his new wife, Brittany Jean Carlson (known as a singer by the name of BC Jean) embarking on their honeymoon a year after getting married. While that was at the end of March and DWTS Season 26 was set to premiere a month later, the timing probably didn't work out for Ballas. When he decided to take a break from the show a couple of seasons ago, he told People that he didn't even watch the first season that premiered during his absence because he preferred to really take a break from the show entirely. It's definitely possible that when he was finally able to go on a proper honeymoon with his wife, he opted to take a break from work altogether, especially since his work for Jersey Boys will begin soon enough.
Ballas and Jean's two-person band, Alexander Jean, released their first EP last year as well, and Ballas posts about making new music on social media more often than not, so chances are, they could also be working on new music together during his time away from the show. It's also important to note that while Season 26 is just as real and important as any of the other past seasons, it is only a four-week long season, so some of the pro dancers simply had to sit out due to there being a smaller cast of competitors.
Either way, it's understandable that Ballas was ready to take another break from DWTS. But since Season 27 is expected to return in the fall of 2018 as the typical several week-long show, there's no reason to suggest that Ballas won't be ready to return by then for another go at the Mirror Ball trophy.
Check out Romper's new video series, Romper's Doula Diaries:
Watch full episodes of Romper's Doula Diaries on Facebook Watch.