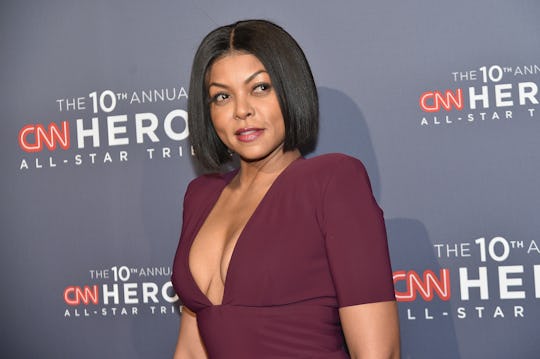 Michael Loccisano/Getty Images Entertainment/Getty Images
Taraji P. Henson Didn't Even Get An Oscar Nom
The complete list of Oscars nominees is out, and it's raised many, many eyebrows. Though much of the list was predictable — La La Land was nominated in the Best Actress, Best Actor, and Best Picture categories — it's the snubs at this year's list that have really grab everyone's attention. Resident Hollywood dad Tom Hanks' performance is Sully garnered no Best Actor nomination, but why wasn't Taraji P. Henson nominated for an Oscar, either? Turns out, the Empire star, Hidden Figures phenomenon, and resident Woman Power advocate during every awards cycle was snubbed. And you better believe fans immediately took notice.
This year's Best Actress nominees included: Emma Stone for La La Land, Natalie Portman for Jackie, Meryl Streep for Florence Foster Jenkins, Ruth Negga for Loving, and Isabelle Huppert in Elle, and while it's wonderful to see so many stand-out actresses get the visibility they deserve for their work, it's disappointing that one of the most important films of the year wasn't even recognized in a category it more than deserves recognition for. What's more, the snub shuns the importance of the plot of Hidden Figures, and the irony in that runs thick. Hidden Figures is about the erasure of black women from the space narrative. As its IMDb profile reads, Hidden Figures is about "a team of African-American women provide NASA with important mathematical data needed to launch the program's first successful space missions." So it's more than troubling to see Henson's name absent from the Best Actress pool.
Of course, Hidden Figures' importance wasn't wholly ignored this year. Octavia Spencer was nominated in the Best Supporting Actress category and the movie earned a nomination in the Best Picture category. But amidst so many important conversations that speak to the importance of diversity, representation, and visibility in both Hollywood and beyond, Henson's absence from the Best Actress category feels off. Sure, the critics who vote on the nominations and on the actual award winners might have their own list of legitimate reasons why Henson's name didn't make the running this year, but I don't exactly buy it — and there are plenty of others who'd agree. Plus, this isn't the first time Henson was snubbed in the awards-season race this year. Henson wasn't nominated for a Golden Globe either.
Though it's unfortunately too late for the Academy to right their wrongs, perform a recount, and include Henson on their official list of nominees for this year, there's no doubt that Henson will be at the show (or at home watching from the comforts of her couch) to cheer on her fellow actors and actresses like nobody's business.