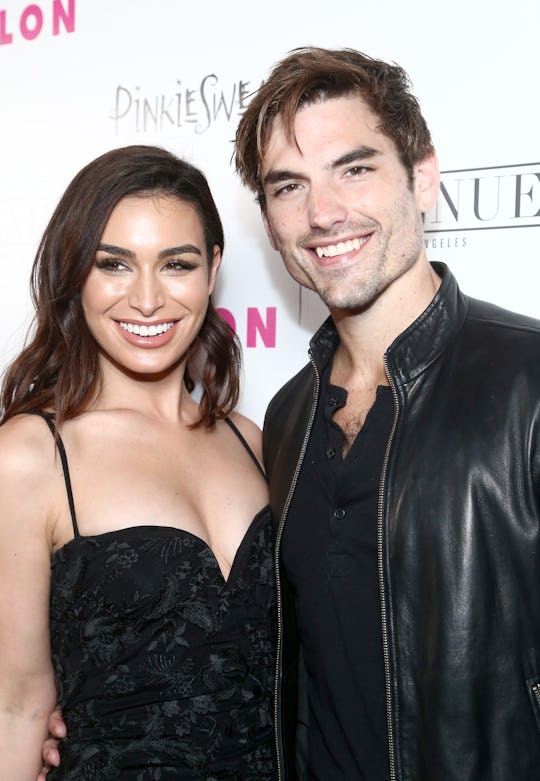 Tommaso Boddi/Getty Images Entertainment/Getty Images
Ashley I. & Jared Could Have A 'Bachelor In Paradise' Wedding
If you've followed all Bachelor shows and associated spinoffs throughout the past few years, then you're probably well-versed in the Ashley Iaconetti and Jared Haibon saga. They were into each other at different times but took a while to finally sync up. Once they were finally a couple and Jared popped the question, it was only a matter of figuring out when and where they'll say "I do." So the question has to be asked — will Ashley I. and Jared Haibon get married on Paradise? In a way, they have the show to thank for bringing them together, even if took a couple of seasons and time off the show to finally find each other.
Since Bachelor in Paradise brought them together in the first place, it's not unlikely that they'd welcome a televised Paradise wedding. Ashley said on her podcast with Ben Higgins, Ben And Ashley I Almost Famous podcast, that she and Jared are both interested in a TV wedding. "But our caveat is that we want as many guests as we want and we don't want to be limited to that," she said. "So I think if we couldn't have it the way we imagined is the only reason we wouldn't do it. We want it!" I'm pretty sure that Bachelor in Paradise producers could arrange that.
Ashley and Jared met during Season 2 of Bachelor in Paradise and then saw each other again the following season. Outside of the show, they continued to build a friendship, but there always seemed to be something more there. This was especially true during Season 3 of Bachelor in Paradise when Ashley was intent on getting between Jared and fellow contestant Caila Quinn. Still, the would-be couple didn't quite make it. It took working on their friendship and eventual relationship outside of the show and away from cameras for Ashley and Jared to really make it work.
But when it came time to propose, Jared told People that he told Ashley he wanted to "go back to Paradise and make it right." So clearly, the couple hold a special place in their hearts for the show and the fact that their experiences as contestants are partly to thank for their engagement. Jared also said that they'd love to have Tanner Tolbert officiate their wedding. I don't know if he meant it as a joke or if he was totally serious, but again, I feel like Ashley and Jared have been through so much as a couple in the franchise that production will make anything work for them.
Tanner and Jade Tolbert are another Bachelor in Paradise couple who had their own televised wedding in 2016. Since then, they've been a shining example to other hopeful couples in the franchise. They're still together and even welcomed their first child two years after their wedding.
Another successful Bachelor in Paradise couple who went on to get their own televised Paradise wedding is Carly Waddell and Evan Bass. And they too welcomed a baby not long after their televised nuptials. Even though there hasn't been an announcement about Ashley and Jared's wedding date or any details about the ceremony just yet, it's entirely possible that they'll follow in the footsteps of these alums.
It's also pretty telling that Jared was all about proposing to Ashley on the set of Bachelor in Paradise Season 5. So while they could have a private ceremony and shock us all, the proposal itself seemed like the perfect precursor to a televised Paradise wedding sooner rather than later.