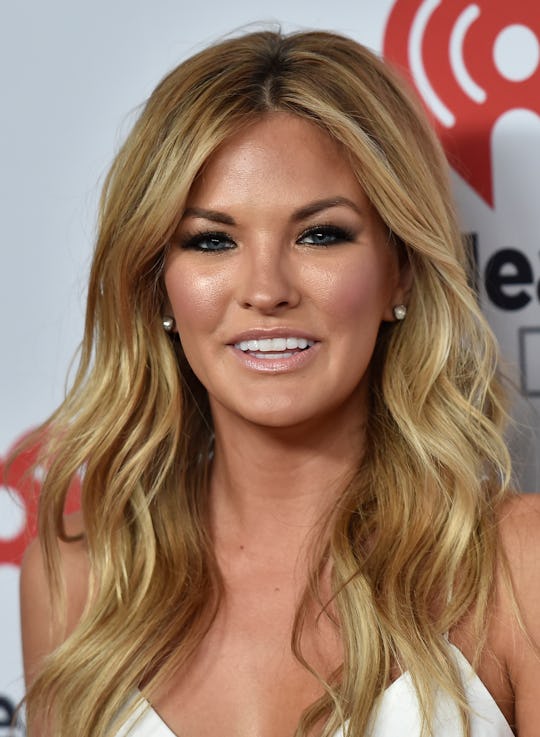 David Becker/Getty Images Entertainment/Getty Images
Will Becca Be The 2016 Bachelorette? A Lot Of People Are Pulling For Her
Fans have their eyes set on several rejected girls from Season 20 of the Bachelor, but if anyone's exiting speech is any indication as to who the next lucky girl will be, a lot of fans have one resounding answer. So, will Becca Tilley be the next Bachelorette? Not only is the San Diego native adorable, and have lots of personality, but she's got more experience on the reality show than any of the other girls. She's been on The Bachelor...twice.
Bachelor Ben Higgins gave Tilley the boot early in the competition, and fans felt for her rejection. They instantly went to social media and started calling for her to be the 2016 Bachelorette. Snagging the job seemed to be on the 26-year-old's mind, too. She pretty much did a spot-on audition when she walked away from Higgins after he did not give her a rose at the show's ceremony.
"It's just so frustrating," she said once she got rejected the second time, and got in the car to leave. "It makes me feel like, why would I keep putting myself in this position? I want someone that can love me back. I don't wanna be alone."
Not only did Becca's speech make every girl who has ever been turned down before (so, like, all of us) feel for her, but it proved that she's ready to take on the show...and the guys. Her speech sure sounded like it could be a hint to who the next girl-in-charge will be, don't you think? But like she said, why would she keep putting herself in this position?
Tilley's not the only contestant from this latest season of The Bachelor who has been rumored to be the next Bachelorette. There's talk that Caila Quinn and Lauren Bushnell could be up for the gig, too. Actually, Quinn was just seen with camera crews in her hometown of Hudson, Ohio. Bushnell is one of the two girls to made it to the final ceremony. Fans are hoping she gets the job if Higgins ditches her, and decides to pick JoJo instead.
There's a good chance the next girl won't be Tilley, though. Mike Fleiss, the show's creator, recently told Us Weekly that they are hoping to cast a "non-white" Bachelorette next. That would put Tilley out of the running, but could help Quinn out.
No matter which contestant from this year's show ends up being the best fit for the Bachelorette, one thing is for sure: All the women deserve to be happy and to have someone who loves them.
The Bachelor's season finale will air on ABC on March 14 at 8/7 central.