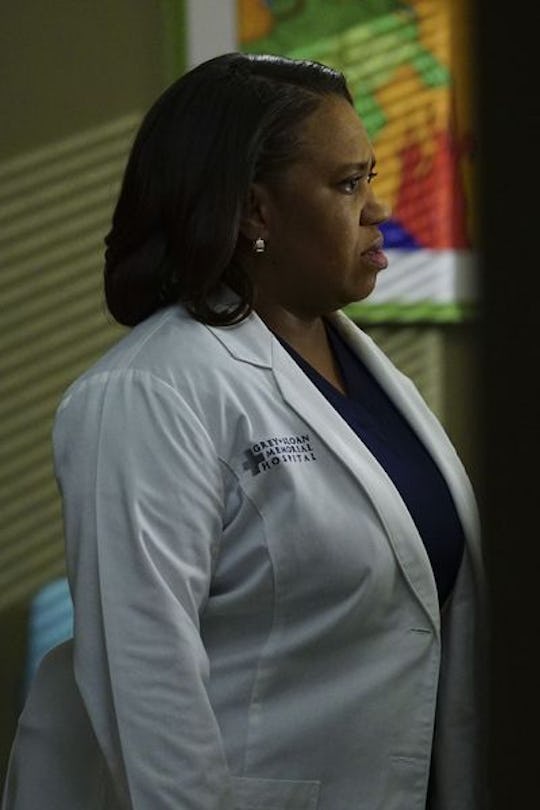 Richard Cartwright/ABC
Will Ben & Bailey Split Up On 'Grey's Anatomy'? Things Are Tense
This season of Grey's Anatomy hasn't been good for any of the relationships. After Japril's issues, and the end of Maggie and DeLuca, I thought Shonda was done pulling at my heartstrings. Clearly I was mistaken, because it seems the Ben and Bailey ship on Grey's Anatomy is about to sink.
After Ben performed an emergency C-section on a patient, instead of getting on an elevator and possibly getting help, Bailey was forced to make a very hard decision. After putting together an advisory board, Bailey decided to put Ben on a six month suspension from his residency, and as expected Ben isn't happy.
Ben tries to convince Bailey to reconsider and even asks for "special treatment", but Bailey tells him that if he wasn't her husband, she would've fired him. Bailey tells Ben that she wanted to fire him, but the board talked her out of it. More than that, what hurt the most was that Bailey said she was disappointed in Ben, and it would take her more than six months to forgive him for his actions.
Bailey is, of course, justified in her feelings. Ben messed up, and he doesn't seem to realize it and won't even own up to his mistake. Even though Bailey said she'll need time to forgive Ben, will she really be able to move past this? This isn't the first time Ben broke the rules and did something irresponsible. A few weeks ago, he cut open a patient in the psych ward with a clipboard, and even then he didn't feel too remorseful about his actions.
Truthfully, I hope Ben and Bailey make it through this. I've always loved their relationship and I think they make a really great team, but I don't think they can move past this until Ben apologizes for what he did. Whether or not he truly didn't notice the elevator doors open, he still owes Bailey an apology. He also needs to apologize for how he's been treating Bailey since then. Ben believes he should be entitled to more because he's married to Bailey, but the truth is, he should be treated just like every other resident.
Hopefully, we'll see Ben and Bailey working on their relationship in the next episode of Grey's Anatomy. Until then let's pray the Ben/Bailey ship continues to sail.