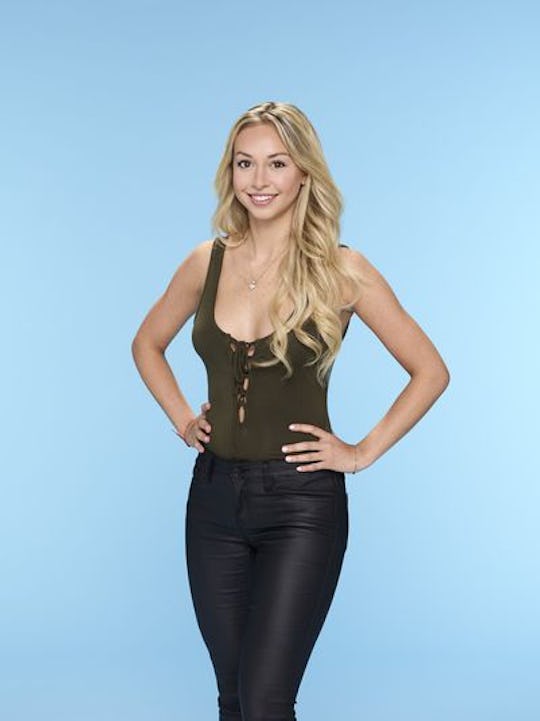 Mitch Haaseth/ABC
What's Corinne's Involvement In 'Bachelor In Paradise' Moving Forward?
After news surfaced about an alleged sexual assault that took place on the set of filming Bachelor in Paradise Season 4, many viewers were curious what this could mean for the fate of the show. According to TMZ, the investigation conducted by Warner Bros. has concluded that no sexual misconduct occurred between Corinne Olympios and DeMario Jackson, so filming will resume in the same location in Mexico. But if that's the case, will Corinne return to Bachelor in Paradise?
Sources have told TMZ that not only has no decision been met yet regarding Corinne's return to BIP, but DeMario's decision is still not known at this time either. The investigation stemmed from the June 4 allegations made by a producer of BIP about alleged sexual misconduct between Corinne and DeMario when both were presumably drunk while filming the latest season.
The next day, after Corinne reportedly spoke to her fellow castmates about what happened the previous night — and after a producer reviewed the footage and supposedly felt uncomfortable with the interaction — Warner Bros. launched a full investigation into the matter. But now that the investigation has concluded that no sexual assault took place, filming will resume as usual.
Whether or not Corinne will return to BIP though is the bigger issue here. Should she decide to distance herself from the season, producers will likely have to find a replacement cast member, but again, nothing has been confirmed as of yet.
Warner Bros. released a statement Tuesday to People addressing the investigation and confirming the results:
As we previously stated, we recently became aware of allegations regarding an incident on the set of Bachelor in Paradise in Mexico. We take all such allegations seriously. The safety, security and well-being of the cast and crew is our number one concern, and we suspended filming so that the allegations could be investigated immediately and thoroughly. Our internal investigation, conducted with the assistance of an outside law firm, has now been completed. Out of respect for the privacy interests of those involved, we do not intend to release the videotape of the incident. We can say, however, that the tape does not support any charge of misconduct by a cast member. Nor does the tape show, contrary to many press reports, that the safety of any cast member was ever in jeopardy. Production on this season of Bachelor in Paradise will be resuming, and we plan to implement certain changes to the show's policies and procedures to enhance and further ensure the safety and security of all participants.
In a statement Corinne released through her publicist on June 14 regarding the allegations, she made it clear that she'd be seeking legal counsel of her own and that "As a woman, this is my worst nightmare and it has now become my reality." There's still no official word yet on Corinne returning to BIP for Season 4, but I'm sure it won't be long until fans find out one way or the other.