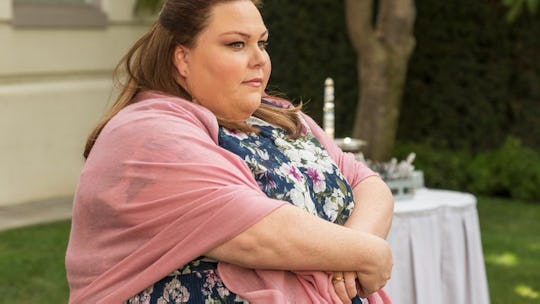 Ron Batzdorff/NBC
These Fan Theories Predict The Fate Of Kate & Her Baby — Just Try Not To Cry
More than one life is in danger on This Is Us, and fans are anything but okay. In the Mar. 5 episode of Season 3, entitled "The Graduates," Kate goes into early labor at 28 weeks and fans are not just worried about the potential of Kate's death, but Kate's baby as well. So will Kate lose her baby on This Is Us or is it possible that Kate will die in childbirth? Only time will tell, but until then, these fan theories about Kate and her baby are enough to calm a few nerves — even if they may not be exactly what fans want to hear.
In the episode of This Is Us titled "The Waiting Room," timing is everything. To make matters worse, the trailer showed that Kate was taken into emergency surgery and the hearts of fans across the nation simultaneously fell to the floor. In an interview with the Huffington Post, Chrissy Metz, who plays Kate, revealed that what happens next is a lesson that viewers can learn.
"I know everybody is like, if Kate doesn't have that baby ― I will lose my mind," Metz said. "It's definitely unexpected but I think a lot of people will learn from it. And I think it will move people and I definitely have been moved in these last few episodes as an actress. Like, whoa, this was given to me, OK. I better honor that. You know, I think it'll be cathartic to many people."
While Metz's words may not be reassuring to people who hope to see Kate and Toby have their happily ever after, it's clear that fans will need to prepare for some change in the upcoming episodes. Now, let's get ready with these fan theories from Reddit — that is, if you're ready.