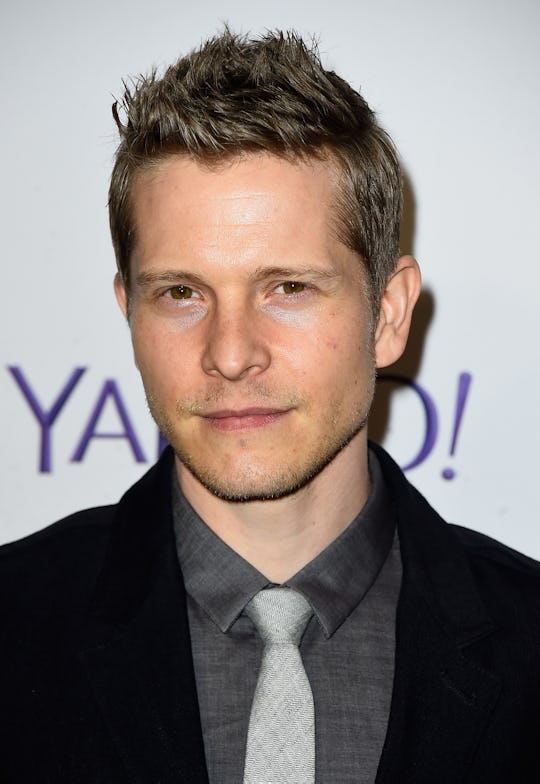 Frazer Harrison/Getty Images Entertainment/Getty Images
Will Logan Return For The 'Gilmore Girls' Revival? Matt Czuchry Played An Important Role
For some, November is the month when it becomes more socially acceptable to eat and drink everything that has the words "pumpkin" and "spice" in them. But for Gilmore Girls fans everywhere, November has a different meaning this year. That's because the day after Thanksgiving, on Nov. 25, Gilmore Girls: A Year in the Life will premiere on Netflix, bringing back your most coveted characters. But is Logan returning for the Gilmore Girls revival too? Like Rory's other exes, Jess (Milo Ventimiglia) and Dean (Jared Padalecki), Logan (Matt Czuchry) will be returning for the Netflix Gilmore Girls revival, but it's still unclear as to how deep his role will be in the continuation of the series.
Still, Logan's return to the show is, according to TVLine, part of co-creator Amy Sherman-Palladino's plan to "get as many of [Rory's] lovely men back as possible." It makes you wonder if there will be some sort of a love square between Rory and all of her past boyfriend's that each hold a special place in the hearts of different fans. Unfortunately, as David Sutcliffe (Christopher) let it slip recently with USA Today, (spoiler alert) Dean will not be returning to be with Rory, but instead be back on the show in some other capacity that will not include a romance with his ex-girlfriend from so many years back. Which leaves just Logan and Jess as her potential suitors, unless a new guy ends up coming into the picture.
The last time fans saw Logan, he was proposing to Rory and inviting her to come to Silicon Valley to live with him. It was a big step up from the long distance relationship they'd had when he was in London, but it was also a case of too little too late, because Rory opted for taking the opportunity to travel around the country to cover Obama's presidential campaign. Since Logan's proposal had an expiration date, where he pretty much gave her an ultimatum, the two split up and that was the last we saw of Logan before Rory set out to be all independent and give fans everywhere post-college goals.
Now, Logan will return to the Gilmore Girls revival as the same wealthy, entitled, and adventurous guy he was before, but the purpose of his return is still unclear. There is a shot of Rory in London in the trailer, though, leading some fans to believe that Logan might be more endgame than not. However, the majority of her time in the series shows Rory back in Stars Hollow, so you decide what that little glimpse could mean.
All four 90-minute episodes of Gilmore Girls: A Year in the Life will be available on Netflix on Nov. 25. Get excited!