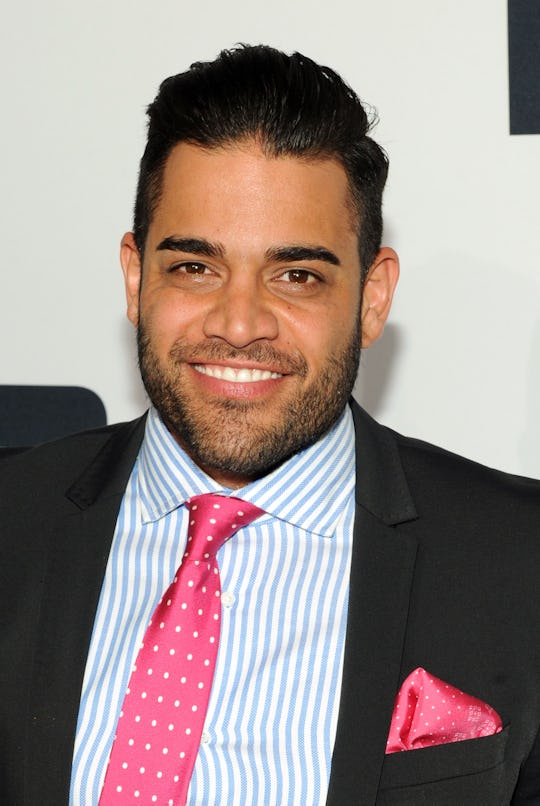 Craig Barritt/Getty Images Entertainment/Getty Images
Mike On 'Shahs Of Sunset' Might Be In A Relationship
Mona Vand and her brother Nema might be the new kids on the block on Shahs of Sunset this season, but they're already fitting in just fine with the rest of the cast. So much so that Golnesa "GG" Gharachedaghi and Nema already have a flirt-mance going and Mike Shouhed has shown a serious interest in Mona. Whether or not Mike and Mona get together on Shahs of Sunset this season remains to be seen, but they might already be seeing each other outside of the show.
Back in April, Mike recorded a video just for BravoTV to give fans an update on his love life. And what an update it was. In the video, he revealed that at the time, he was seeing someone exclusively and referred to her as a "bombshell." He also said that this woman, who he refrained from naming in the video, reminds him of his mom. "She's beautiful. Dark hair, light eyes. Super smart, takes care of herself, a boss." It's safe to say that Mona checks off pretty much all of those boxes.
And even though neither Shahs of Sunset star has any photos of the other on their respective Instagrams, there are some clues that could mean Mike and Mona are already a thing.
In April, Mike posted a photo of himself in his new house with his dogs and his kitchen can be seen in the background. Besides being everything you could ever want as far as house goals go, the kitchen has distinct white cabinets and nickel handles. In May, Mona posted a photo of herself cooking in a kitchen that had very similar cabinetry and hardware. It's entirely possible that they just have similar kitchens because the design itself is relatively common, but it also seems like too much of a coincidence.
If Mike was dating someone outside of the show, then chances are, there would be photos of the woman on his Instagram or at least a few mentions of her. The fact that he was so mysterious about it back in April in his Bravo video is definitely suspicious. Of course producers would prefer for the pair to keep their relationship on the DL if the show hasn't caught up with real life just yet.
It's possible that Mike was dating someone in April and now it's over, but even so, the person could have still been Mona at the time. Right now, neither have come out and admitted to being in a relationship with the other, so at this point, it's pure speculation.
On the Shahs of Sunset Season 7 premiere, Mike and Mona butted heads over their individual philosophies regarding romantic partners. That could have been a recipe for disaster, or the beginning of a friendship that blossomed into something more off-camera. When Mike introduced Mona and Nema to the rest of the group in the premiere episode, it seemed like he already had a prior relationship with Mona, so if there was already something there, it could have blossomed into more as the season continued to film.
During Season 6, fans saw Mike deal with the fallout from his divorce from his wife of eight months, Jessica Parido. The couple had been together for almost 10 years prior to that, so the aftermath seemed like it was a lot to handle for Mike. After casually dating after the divorce, as he explained in the same April video on BravoTV, Mike apparently found someone new to call his girlfriend back in April. And while it's unclear if he's still involved with this woman or if it is indeed Mona, that's definitely a possibility.