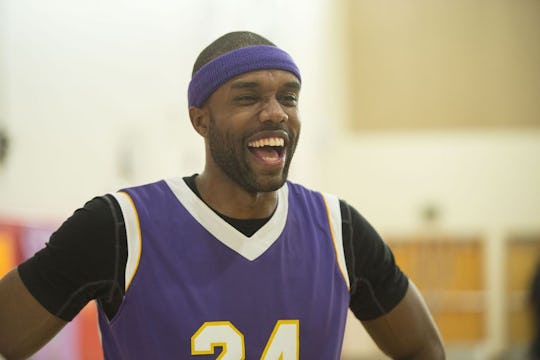 Michael Yada/ABC
Rachel Has A Big 'Bachelorette' Decision To Make About DeMario
If the first two episodes of Season 13 of The Bachelorette are any indication on how the season is going to go, then it's going to be an amazing ride. Fans have already seen guys claim that others aren't there for the right reasons (of course) and an alleged girlfriend has already surfaced, with a phone full of proof that DeMario hasn't been totally honest with Rachel. So after Monday night's scandal, will Rachel let DeMario return to The Bachelorette?
When she sent him home in the middle of the group date and after his supposed girlfriend (ex-girlfriend? I can't keep track) showed up, she seemed secure in her decision. But now that he's returned to the mansion during the latest cocktail party in the hopes of explaining himself, it's hard to say where things will go from here. After all, this is The Bachelorette and it' so early in the season that she may decide to give him a second chance.
Honestly, I thought she might do that during the basketball date when Lexi, DeMario's alleged girlfriend, showed up to let her know that right up until he came on the show he was kind of sort of still in a relationship with her. Since it's so early in the game, it'd be easy to assume that she may end up giving him a free pass, but she reacted exactly as she should have.
When you're looking for love and sending men home each week who could be there for the same thing, there's no room for diplomacy. She might not know DeMario well enough yet to know his romantic past or if he's telling the truth or not, but there's really no time for her to have to sit around and wonder while there are plenty of other men vying for her whose intentions are actually pure.
Rachel is reasonable and totally real as far as Bachelorettes go and her decision to send DeMario home right then and there is probably indicative of the chance that she'll let him return. As in, most likely not. At the end of Monday's episode, DeMario did return to the mansion, obviously in the hopes that he might be let back into the competition, and while Rachel said "I'd be lying if I didn't tell you that my curiosity is at an all-time high right now," that doesn't mean that he's going to be given a second chance.
Because like I said, there is literally no time to dole out second chances when there are plenty of other men who don't have this kind of drama starting out the season.