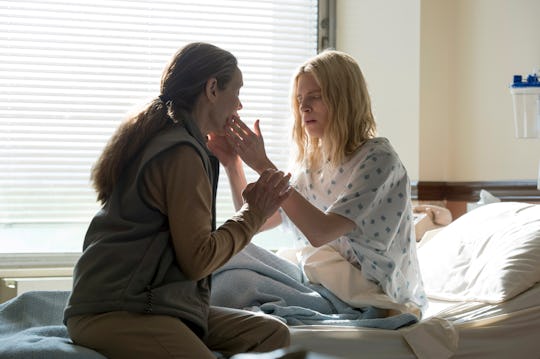 JoJo Whilden/Netflix
Will There Be A Season 2 Of 'The OA'? The Netflix Series Is Shrouded In Mystery
Lately, it seems like each week there is a new Netflix original series that premieres on the streaming service. And while for some that might be a little intimidating and almost overkill, the fact that the entire season gets released all at once means that it's a lot quicker to power through. So now that the latest mystery series has premiered, will there be a Season 2 of The OA? The Netflix series, just like Stranger Things before it, is shrouded in such mystery that you have to assume that eight episodes just isn't going to do it.
It's probably way too early to say something as strong as The OA is the next Stranger Things, but as yet another dark Netflix series (literally, those foggy and dreary scenes are legit), it definitely seems like it was created in a similar vein. The OA was given an eight-episode run for its first season, which is something Stranger Things got as well, and that show is now already a bona fide hit. Of course, it may be a hit because Netflix didn't already have anything like it on their roster, but the trailer for The OA — for all of its mystery and questions left unanswered — was already enough to entice potential fans. And the series itself did not disappoint.
Since Season 1 of The OA answered questions, but brought up some more at the same time, it's natural to wonder if The OA will get a Season 2 on Netflix. It's still too soon to know for sure, unfortunately, but if you look at the history of other Netflix originals, most (if not all) of them were given the chance to have at least two seasons.
Before The OA premiered on the streaming service, Netflix was already tweeting cryptic messages about the series and an Instagram account for the new show was even created. There might not be confirmation yet about a Season 2 of The OA, but there is obviously a lot of hope and expectation for the show's success.
Season 1 of The OA was given eight episodes to prove itself worthy of a Season 2 on Netflix and if fans have it their way, there will be another season to continue with the mystery and storytelling. At this point, it would just be cruel to not to let fans see what becomes of these intriguing and unforgettable characters.