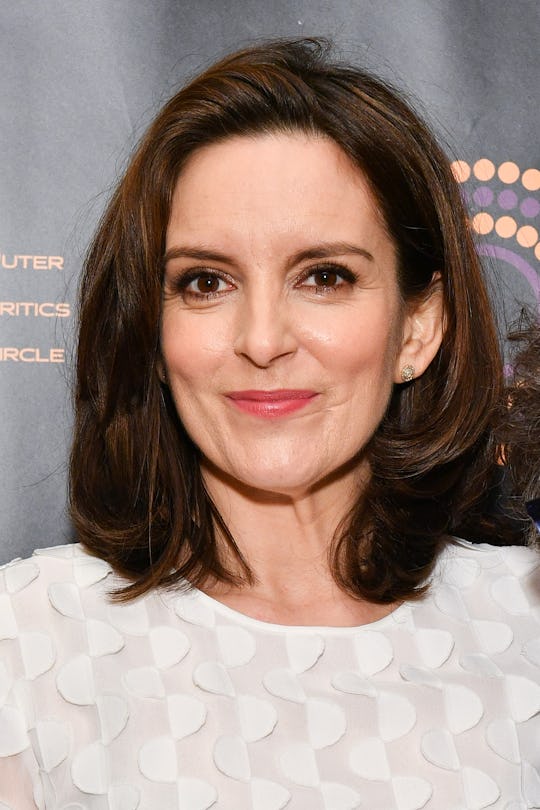 Dia Dipasupil/Getty Images Entertainment/Getty Images
Is Tina Fey On 'Unbreakable Kimmy Schmidt' This Season?
With Unbreakable Kimmy Schmidt coming to an end before the end of the year even gets here — I know, pass the tissues — things just wouldn't be the same without all of our favorite weird and amazing characters returning. That being said, you have to wonder, will Tina Fey be in Unbreakable Kimmy Schmidt season four? She's one of the creators of the Netflix comedy and she did have a role in the first season, then a recurring role in seasons two and three, so it's definitely a fair question. And, since this is the final season, she almost has to be back as Kimmy's dysfunctional therapist.
Since Fey wasn't announced as one of the guest stars for season four or one of the returning guest stars, chances are, she probably won't be in either halves of the two-part season. On her IMDB account, she's only listed as a writer for season four and in the event that she was scheduled to return as Andrea or another character, it would have probably been announced by now. Or, at the very least, her IMDB account would reflect that.
Since Jon Hamm, a confirmed guest star for the final season of Unbreakable Kimmy Schmidt, does have his role listed on his IMDB page, I'd say it's fair to assume that since Fey's doesn't, it means that she won't be in season four. But it definitely doesn't make it any easier to be without Fey's on-screen comedic genius.
At the end of season one, Fey, who created the series with Robert Carlock, played an incompetent lawyer as part of the defense team for Hamm's Richard Wayne Gary Wayne. She also bared more than a striking resemblance to real life attorney Marcia Clark, but it was just the beginning of looking forward to Fey on the series rather than just behind the scenes as a writer and producer.
She popped up again during season two and then once more in season three as the alcoholic therapist who helped Kimmy work through some of her trauma and also helped in creating more hi-jinks along the way. Even though at the end of season three, her story seemed to be over with Kimmy feeling more optimistic than ever about her own future, this is the last season ever, so you'd think that they could somehow fit Fey's character in one last time.
If this is just a big hush hush and Fey will return to the show for the second half of season four, then it could be because Kimmy needs further guidance with the reintroduction of the reverend in her life. Granted, I'm not sure if there will be time in the remaining seven episodes for Andrea to really do more good for our favorite oddly optimistic kidnapping victim, but it could happen, right?
In real life, Fey seems to be plenty busy, though, so her absence from being on-screen for season four of Unbreakable Kimmy Schmidt might simply be circumstantial. As a writer and producer, she's been working hard on a couple of different shows, and as an actress, she's had NBC's Great News to work on. She also hosted the season finale of Saturday Night Live and has appeared on the show off and on since she left years ago, so she likely has a jam-packed schedule already.
Luckily, she's still been a huge part of writing and producing season four and even though she probably won't be part of the cast this time around, because of her involvement, it's still sure to be the perfect send-off to the series as a whole.