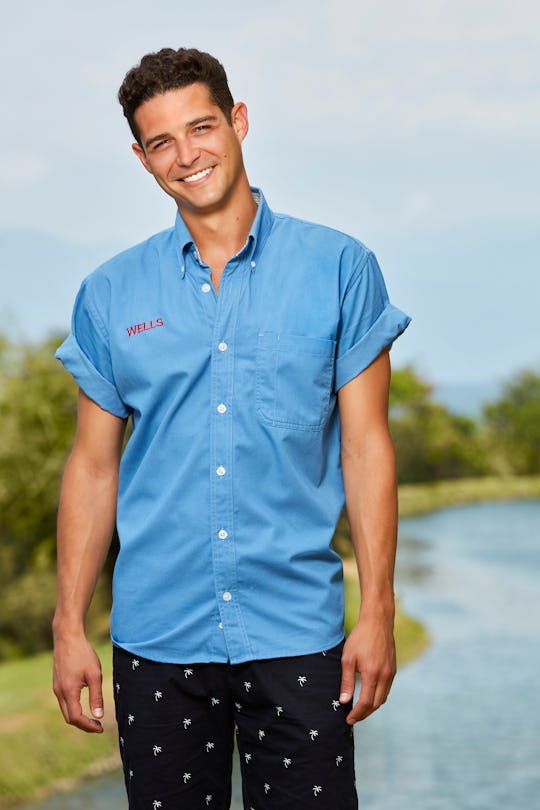 Craig Sjodin/ABC
Wells Probably Won't Be Dating Anyone On 'Bachelor In Paradise'
One of the best things about Bachelor in Paradise each season is getting to see a whole new batch of my favorite Bachelor Nation singles mix it up in Mexico. Of course, there are also those who return for a few seasons in a now. And while Wells Adams is returning to Paradise, it's not for the same reason as most of the others. So, will Wells be dating on Bachelor in Paradise? When he appeared as the new bartender on Season 4, he had a brief flirtation with real life BFF Danielle Maltby.
Since then, however, he's been dating Modern Family star Sarah Hyland in real life. The couple have been together for quite a while and seem serious enough to have reportedly moved in together recently, so Wells is likely coming back to Bachelor in Paradise to strictly tend bar. Oh, and to hand out sage nuggets of advice to the newest group of Bachelor and Bachelorette cast-offs looking for love.
That doesn't mean that fans won't get to see Wells in all of his glory, however. Even though he'll be on Bachelor in Paradise as the bartender instead of one of the contestants looking for love, he will likely still be giving interviews and offering his own insight into the drama that's unfolding.
Last season on Paradise, though Wells was not an official contestant, he and Danielle shared a kiss heard around Bachelor Nation. Wells spoke to Glamour and admitted that the build-up had been happening for quite some time before the show. He and Danielle had already been friends before either had appeared on a show in The Bachelor franchise and there was always a little something between them. Obviously, Wells later met Hyland and the two began a serious relationship, but he did tell Glamour that the bartending gig is one he's down to keep for years to come.
"I will never ever quit the bartending job," he said. "That was my favorite thing I've ever gotten to do. I used to bartend in college, and that was the most fun experience of my life."
Before Wells took over as the Bachelor in Paradise bartender, the position was held by the lovable Jorge Moreno. When he stepped down to branch out into his touring business, Wells slid into the job faster than Colton slid into Tia's DMs. But hiring him was honestly the best move The Bachelor franchise could have made. And even though Wells isn't going to be dating, or kissing, anyone this time around, he's set the bar high for himself as the Bachelor in Paradise bartender.
Wells became part of Bachelor Nation when he appeared on JoJo Fletcher's season of The Bachelorette. He didn't make it as far as the final four or even five, but he did steal the hearts of millions of fans. That's probably why he was chosen to be the new Paradise bartender for Season 4 and brought back for Season 5. But outside of the show, he did find love with Hyland, which means that his days of competing for roses are behind him.
A part of me still ships Wells and Danielle, but he and Hyland have proven themselves to be a totally normal and adorable couple so I can't hate it.. Who would ever want to break that up? Wells won't be dating on Bachelor in Paradise Season 5, but he will still be the lovable and wise bartender we've come to adore.