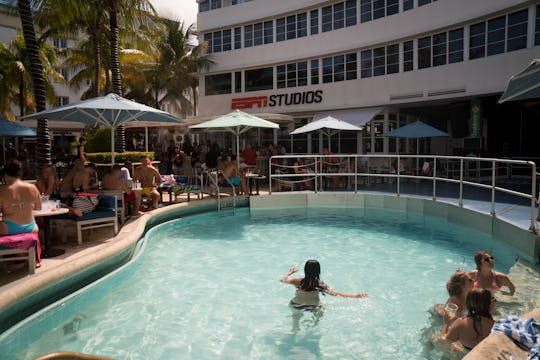 Angel Valentin/Getty Images News/Getty Images
Will Zika Be Back This Summer?
The summer of 2016 will forever be remembered as the era of the lively Rio Olympics, of a contentious presidential race, and, of course, of the totally terrifying Zika virus. But is all of that truly behind us? Will Zika be back this summer? In a recent report, the Centers for Disease Control and Prevention found high rates of birth defects in potentially Zika-infected pregnancies, so this lasting Zika worry is definitely warranted.
In the United States, "approximately one in 10 pregnancies with laboratory-confirmed Zika virus infection resulted in a fetus or infant with Zika virus–associated birth defects," the CDC's study revealed. What's even more concerning? These numbers are higher than anticipated. Many are worried about what this could mean for Zika spread in 2017, and are gearing up for a repeat of 2016.
Public health officials in Florida are already anticipating Zika's inevitable spread. "We know we're going to see Zika again in the spring," Kristin Lamoureux, the associate dean of New York University's Jonathan M. Tisch Center for Hospitality and Tourism, confirmed to Bloomberg. Though the populations of Aedes mosquitoes have died down in the winter months, warmer weather is much more hospitable for them, which will allow the bugs to emerge once more in full force. Christopher Dye, a Zika researcher, also postulates that "Zika will return after births create pools of people who have no immunity to the virus," spelling out even more danger. Unfortunately, it looks like Zika is a problem that's not yet going away.
Some good (er, not so totally bad) news about all of this? Dr. Anne Schuchat, the acting director of the CDC, has noted recent, significant "progress in clinical testing for a Zika vaccine." Developed at the National Institute for Allergy and Infectious Diseases, the Zika vaccine is now in its phase 2 trial, which is the furthest that any Zika vaccine has made it in the testing stages. For scientists looking to squash the virus, this is a pretty big deal.
So it looks like our Zika nightmare is not over yet, but remember: There are still plenty of ways for parents to help minimize the likelihood that their families contract Zika virus. Bug spray is a big one, along with long sleeves and pants in areas known for Zika presence. Of course, avoiding travel to Zika-afflicted spots altogether is easily the best thing you can do to keep you and yours as safe as possible. For pregnant women, it's an absolute must, as their stakes are much higher.