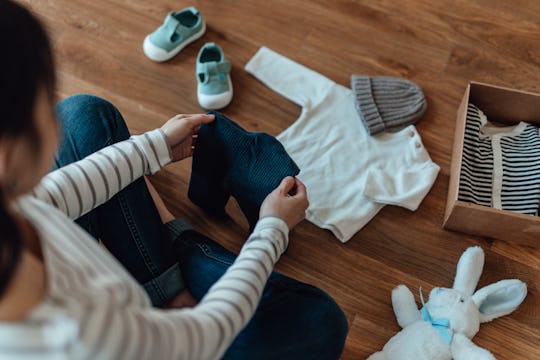 Oscar Wong/Moment/Getty Images
The Best Apps For Selling Used Baby Gear
Why not make some of your money back?
It's not a joke when they say that kids grow like weeds. And all those items that you've purchased for your precious little one (think cribs, strollers, and car seats) can become unusable in just a matter of months. While you could donate clothing or other used baby items, there's nothing wrong with making some cold hard cash. That's when you need to turn to your trusty phone or tablet for the best apps to sell baby stuff.
You might be surprised to learn how much of your used baby items are potentially profitable. I tend to donate more products than I sell, but each and every time I've sold something, I thought, "Wow, really?" One time, I stripped my kid's car seat and sold the liner (because my four year-old is a girl and I don't know if her baby brother was thrilled about being toted around in a car seat covered in peonies). I figured it would never sell, and boom — I had a bidding war on my hands for something that I was either going to donate or toss in the trash.
That's why you should get acquainted with these apps to help you sell your baby stuff. Not only are you clearing the clutter (which is always a good thing), but you're also turning a profit, which you can use for the next time your child has to go up a size.
All it takes is one growth spurt to render your child's wardrobe worthless. You don't have to donate your baby gear (or worse, toss it in the trash). Selling your baby items can improve your cash flow and help clear the way for more, (you guessed it), stuff for your growing baby.
This article was originally published on