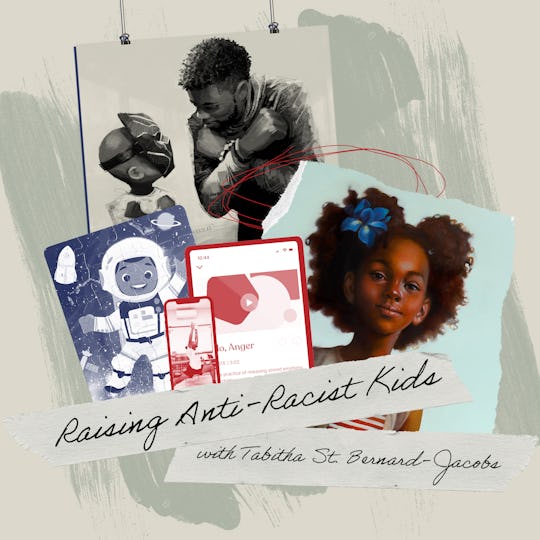 The 'Raising Anti-Racist Kids' Gift Guide
Beautiful and fun gifts that help start the important conversations.
December is always a big month for our family. It's my son's birthday month and, as a multifaith family, we also observe both Hanukkah and Christmas, so it's gifts aplenty over here. This year I started planning in November because I wanted to be sure to give meaningful presents. Since I started writing Raising Anti-Racist Kids, I've repeatedly stressed the importance of age-appropriate books and activities that help parents bring antiracism into the home. Being antiracist starts at home and it's never too early to introduce kids to books and other materials that can make the issue understandable for them.
As a parent of a 6-year-old, sometimes he has questions that stump me, so I'm happy to get any help I can in opening up the conversation and introducing him to examples of some of the theories and practices I explain to him. I've compiled a guide here to some of my favorite books, toys, and items for kids that are amazing gifts and do just that. All items on this list are from Black authors, artists, shops, or designers — and it's definitely not too late to add some of these items to your own shopping list, not just for your kids but all the little ones in your life.
This holiday season, you can shop with your values intact. Use the opportunity to support Black creators and give yourself a bunch of great avenues to open up conversations with your kids about race and identity. Help your kids know that having an antiracism home includes what is read, talked about, discussed and played with. It's a commitment that you can instill in your kids, starting with these gifts. Enjoy shopping!
Raising Anti-Racist Kids is a bi-weekly column written by Tabitha St. Bernard-Jacobs focused on education and actionable steps for parents who are committed to raising anti-racist children and cultivating homes rooted in liberation for Black people. To reach Tabitha, email hello@romper.com or follow her on Instagram.
Previously:
White Moms, You Need To Step Into Your Power
Please Talk To Your White Children About Breonna Taylor
The Myth Of The Perfect Time To Discuss Race With Your Child