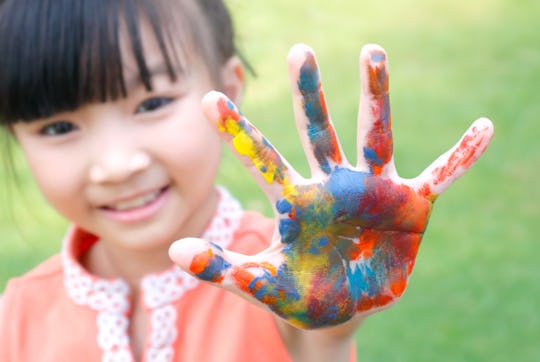 Rapeepong Puttakumwong/Moment/Getty Images
33 Activities For Kids Under 6
They're entertaining, engaging, and educational.
Whether your kids are home with you every day, some days, or when preschool is closed for a break, keeping little ones entertained for multiple hours isn't always easy. Aside from watching Frozen on a loop, there are a lot of great activities for kids under the age of 6 that will keep them occupied and give you a minute to have some coffee.
It's no secret that kids have very short attention spans (again, unless Queen Elsa is on the TV), so having a toolbox full of age-appropriate activities will help keep whining and boredom to a minimum. If you have two kids with very different skill levels, there are a lot of ways to use the same materials for two separate activities so they're both learning, but also feeling like they're playing together.
If you've found yourself searching for ways to keep your preschooler entertained, the best thing to remember is that simplicity is best. You don't need a lot of bells and whistles to make an activity fun, because chances are good that if it's age-appropriate and interactive, your child will be engaged in no time. To help you get started, here are some fun activities for you to try with your 6-year-old.
This article was originally published on