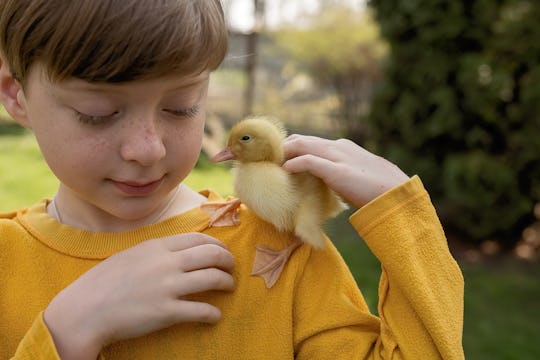 Ekaterina savyolova/Moment/Getty Images
22 Super Cute Free Duck Coloring Pages To Print For The Kids
There's no doubt that learning to color is a great way to develop early childhood motor skills. From holding a crayon, to manipulating it on a page, coloring pages make for engrossing, creative activities. But to get a child's interest, the content of the page has to be something they'll find appealing. Enter: ducks. Kids love ducks. That's why they'll enjoy these free duck coloring pages.
Each of these pages can be printed at home and feature mallards and other types of ducks in all kinds of scenes, from a mama traipsing her raft of babies through a pond to a newly hatched duckling entering the world. The common theme? They're all downright darling. Simple black and white line drawings mean it's easy for kids to color. And if you want to add an additional learning element for early readers, some coloring pages come with short words on them to add an educational component.
You could also share some fun science facts about ducks while your child colors. Like, did you know that most ducks mate for life or that they're omnivorous? You can then explain that means ducks eat both plants and animals (which is why they enjoy it so much when you throw them bites of bread).
So break out the yellow crayons and prepare the coloring space, your kiddo is about to have a quacking good time.
You're in duck. These pages can all be printed today for an easy afternoon activity you can have ready in minutes.
This article was originally published on