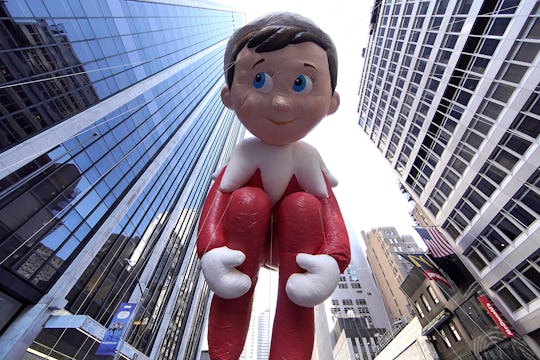 John Lamparski/WireImage/Getty Images
These Elf On The Shelf Pics Will Inspire You When You're All Out Of Ideas
Keep it simple or go all out with these ideas.
If your Elf On The Shelf has been around for a few holiday seasons, you're probably running out of ideas for what to do with the little pixie each night in December; it's already sat on every surface, made a mess in the kitchen, and slept all night in the Christmas tree. Fortunately, these Elf On The Shelf pictures will give you fresh new ideas for elf season. Whether you like Santa's helper to find itself in over-the-top, elaborate scenarios or you're more likely to remember that you need to move the elf only after you're finally in bed (relatable), these pictures will inspire you to take your elf game to the next level (because even the lazy Elf On The Shelf ideas are creative).
From going fishing in the toilet, to playing Jenga made from chocolate bars, or taking selfies (or more precisely, elfies) of all his late night shenanigans, these Elf On The Shelf ideas will put a smile on your kid's face, even when they take you less than two minutes to set up (because the holiday season is busy enough without having to think of 25 ideas). And if you need more inspiration, The Elf On The Shelf Official website also has tons of creative ideas for where to hide your elf along with some printables to make the scene come alive.