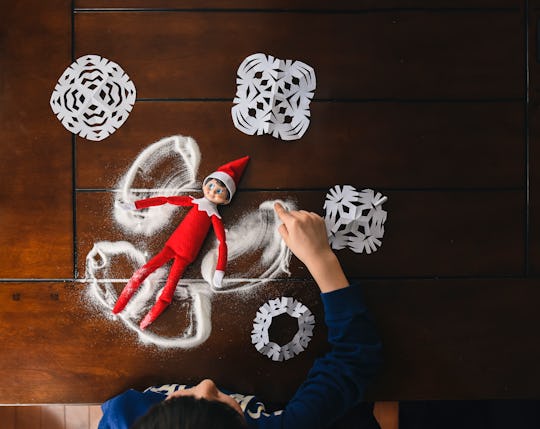 Cavan Images/Cavan/Getty Images
20 Lazy & Easy Elf On The Shelf Ideas For Parents Who Just Can't Anymore
It's that time of year again.
At first, coming up with creative Elf on the Shelf ideas is a fun challenge, but as the month of December goes on (and your holiday to-do list looms overhead), it starts to feel a little more like a chore. Thankfully, there are a lot of great lazy and easy Elf on the Shelf ideas that parents can quickly put together before they go to bed at night that will still leave the kids amazed in the morning. After all, who says every elf has to be Pinterest-perfect anyway?
When you first got your Elf on the Shelf doll, you were probably so excited to change its location every night so that when the kids woke up the next morning it would be clear that Santa's helper was up to no good. It doesn't take long for that excitement to wane though, and it's hard enough to stay creative during a single holiday season, let alone multiple (and with multiple kids). For some parents, that pesky doll is a lot to take on, and having some lazy Elf on the shelf ideas in your back pocket just makes life a little bit easier.
So, if you've exhausted all of your creativity and just need a quick and easy setup for your scout tonight, here are some ideas to help you out.