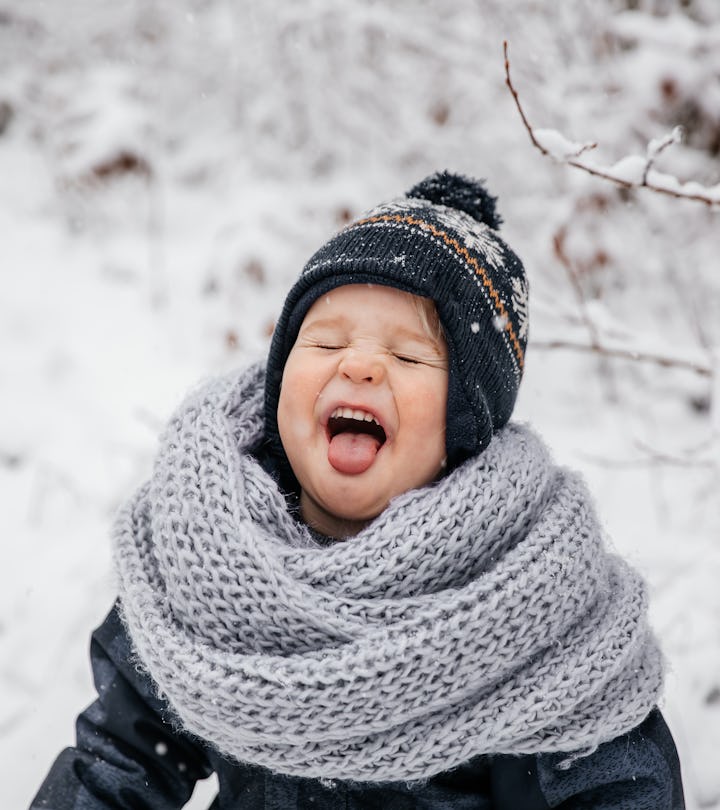 Vera Livchak/Moment/Getty Images
7 Things To Know About Sagittarius Babies
These fiery little characters have bright futures ahead.
It's safe to say that pregnant people fall into two categories: those who look up everything about their baby's zodiac sign as soon as they know their due date, and those who think their child is a Cancer... or maybe it's Capricorn? Whether you're a devout horoscope reader or you're just dipping your toes into the cosmos, these facts about Sagittarius babies and children are a fun glimpse into your child's personality. And for those people who fall into the latter category above, Sagittarius babies are born between Nov. 22 and Dec. 21.
I'll admit it's hard to know what aspect of a personality is due to the zodiac sign itself or other factors that influence people born at a similar time of year (exposure to light in the womb is a big one for example, or how old they are compared to peers in their class). From living a long life to excelling at sports, you may never know exactly what causes these Archer traits for sure, but it's still fun to learn more about your Sagittarius child. Here, Kyle Thomas, pop culture astrologer for the New York Post and Page Six breaks down some fun facts about Sagittarius children and babies for Romper.
Whether you read your horoscope (and your child's) as often as you can remember, or you don't place much stock in the zodiac, it's still fun to read up on what aspects of your child are totally their own, and what facts about Sagittarius kids apply to their personality.