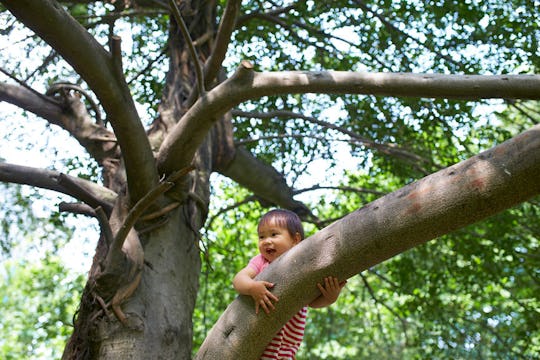 Bo Bo/Stocksy
9 Fascinating Facts About Gemini Babies
They'll Make You Say, "Oh, That Explains It."
Gemini season: The time of year we celebrate those born between May 21 and June 20 (or June 21 depending on which chart you use). If you know anything about astrology, you likely know that Geminis are commonly referred to as "the twins," partly because the Gemini constellation represents the twins Castor and Pollux, and partly because of the dual personality traits those born under its sign can exhibit. But there are so many more fascinating facts about Gemini babies, and whether you follow astrology in your daily life or not, these interesting insights can definitely help you understand your little Gemini better.
I have not one, but two Gemini children, and I often joke that it feels like I really have four kids depending on which "side" of them I get during the course of the day. Though they do have different personalities from each other, I've been fascinated to see how accurately they both represent the typical Gemini traits. Curious, dramatic, talkative, impatient... these are some of the most common characteristics used to describe Gemini kids, and in my children's case, they are all true.
Believe it or not, using your child's zodiac sign as a guide can be just as useful as all those parenting books you bought (and probably didn't read). After all, astrology has been practiced far longer than that trendy parenting fad you don't really understand anyway. While this list can't be comprehensive for every single Gemini, below are nine facts about your bundle of Gemini joy/frustration that may shed some light on what makes them such a unique sign.
This article was originally published on