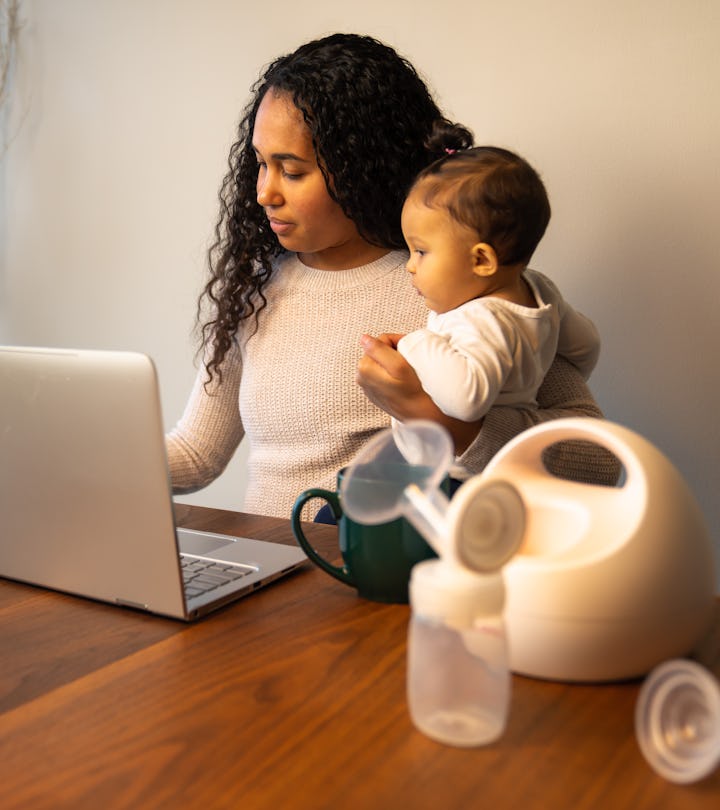 Shutterstock
18 Products That Make Exclusively Pumping Easier
Because no one tells you how hard it really is.
All breastfeeding journeys are unique, and for some parents, it's all about pumping. Exclusively pumping, which is when you only pump breast milk or you pump and supplement with formula, is just one way to nourish your baby in the first few years of their life. It can also be incredibly difficult as it requires a lot of time and effort — you need to pump anywhere from four to eight times each day, and it can eat up hours of time. But there are ways to make exclusively pumping easier, and it requires having the proper equipment. Being attached to a pump that often is draining, so if you're able to get some products that make exclusively pumping easier, you definitely should.
At a certain point, it might feel like pumping is taking over everything: keeping you from getting a good night's sleep, ruining your social life, and even preventing you from comforting your baby when they're crying and you're pumping. While the below products aren't necessary (at the end of the day, all you really need is a trusty breast pump and some bottles), they can definitely ease some of the stress of pumping by making it more accessible, comfortable, and efficient. Here's a look at some products you should buy if you're in it for the long haul.
We only include products that have been independently selected by Romper's editorial team. However, we may receive a portion of sales if you purchase a product through a link in this article.
Exclusively pumping can be rough, but it doesn't have to be a miserable experience. Some of these products may be a little extra money, but if they save time and improve your pumping journey, they might be worth it.