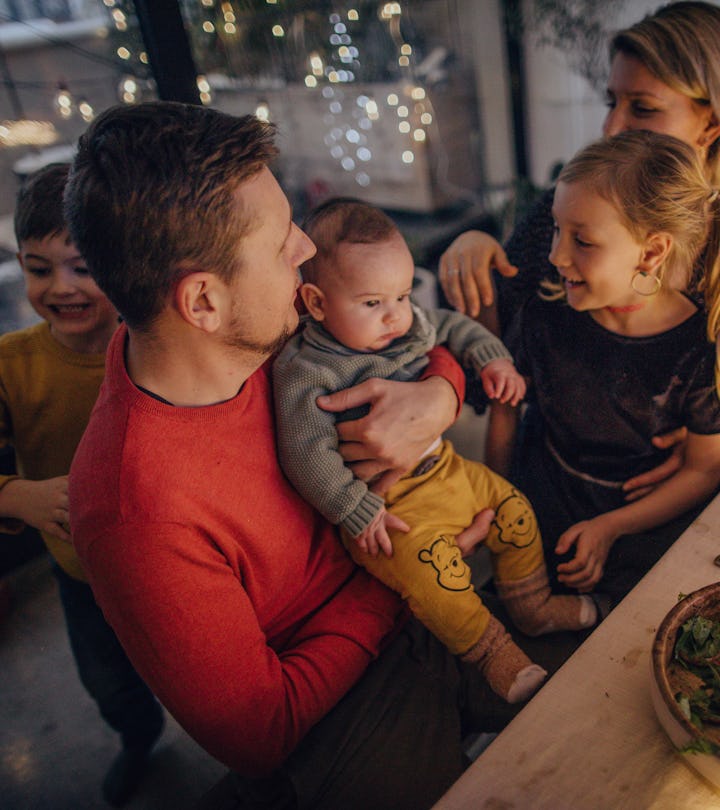 AleksandarNakic/E+/Getty Images
Perfect Captions For Baby's 1st Thanksgiving
This is a day you'll want to share for sure.
There are few things cuter or more important than your baby's firsts, but baby's first Thanksgiving is especially poignant. Coming up with Instagram captions for baby's first Thanksgiving requires more thinking than a sleep-deprived parent is used to, but come on: You can't bypass a holiday like Thanksgiving with an emoji as a caption.
The trick is that you need to know your audience. If you're going to joke about how your baby hated Aunt Ida's lumpy mashed potatoes, or how the plate in your cousin Randy's head has made him somewhat of an unpredictable personality around the little ones, you want to be sure that those people don't follow you on Instagram. Perhaps save those remarks for the group chat with your siblings, where you completely rip into all of the crappy foods that your aunt tried to pass off as edible while you all just drank the good wine you brought. By sticking to captions with appropriate first Thanksgiving quotes, you'll keep the holiday spirit alive on your Instagram feed (and keep your relationships in tact).
In all fairness, though, it can be hard to come up with meaningful first Thanksgiving captions when you're emerging from a food coma after too much turkey. So, here are some Instagram captions that just reflect how thankful and joyful you are on this holiday to be with your baby.
You'll definitely want to capture this memorable moment, and you know that all of your friends and family — near and far — will want you to share it. Hopefully these baby's first Thanksgiving captions make that easier to do.
This article was originally published on