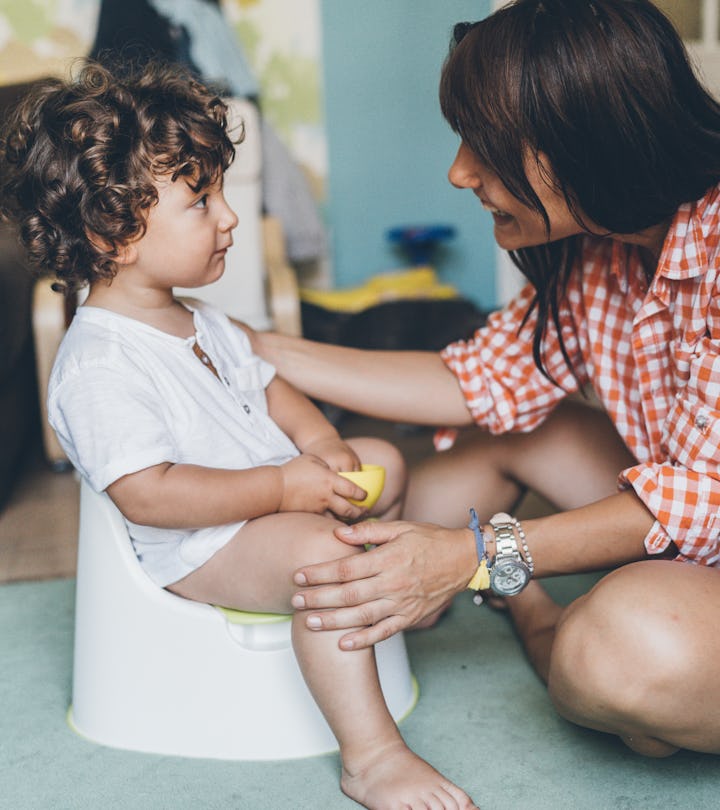 Filadendron / Getty images
The 5 Best Potty Training Toys You Can Find On Amazon
We sifted through pages and pages of products so you don't have to.
Teaching your child to use the toilet is a distinctly "whatever works" experience, which is why you may find yourself letting your child run around naked for a weekend with pee pads on your rugs. But regardless of which potty training method you use, you'll probably need to call in reinforcements in the form of single M&Ms, potty training episodes featuring their favorite characters, stickers, or any of the potty training toys on this list. And while potty training can be messy and frustrating, it's also a major milestone that deserves to be celebrated — if your child is driven to use the potty by owning a "Turdle" doll that poops pink sand, then by all means...
On this list you'll find clever potty training toys that help do the hard and essential first step of getting your child to sit on or stand by the toilet for more than a few seconds. All the toys on the list have four or more stars on Amazon and over 1000 reviews, which means you don't have to sift through pages and pages of mediocre toys because we did the work for you.
There's something here that will help you help your child learn how to finally use the potty. Read on to learn more about the top-rated potty training toys you can find on Amazon.
We at Romper only include products that have been independently selected by our editors. We may receive a portion of sales if you purchase a product through a link in this article.
Potty training can be frustrating but it's also super rewarding for everyone once your child gets it down. These potty training toys, all with four or more stars on Amazon, can help encourage your little one to master the potty once and for all.