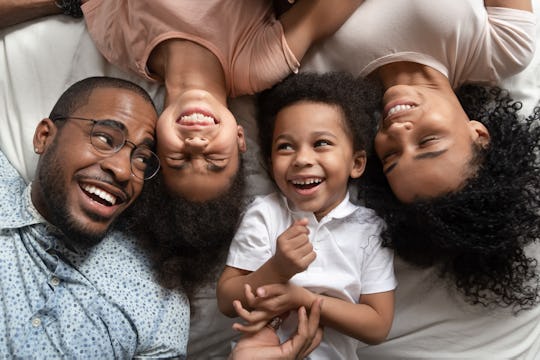 Shutterstock
Your Kids Will Lose It Over These 34 Hilarious Puns
Puns get a bad wrap. They're often groan-inducing, but you know what? They can be a great language tool, especially for teaching kids double meanings of words or the difference between words that sound alike. Plus, kid puns are always giggle-inducing.
But if your pun tank is on empty, no worries. There are loads out there, as this list illustrates. Or you can just make up your own. The key factors to consider are the age of the child you're having pun with. Consider that by age 5 most children know roughly 2,100- and 2,200-words, according to EverythingWhat.com. That might seem like a lot, and developmentally it is; however, it limits your pun options. Stick to themes that kids can understand, like puns about animals or common characters they'll be familiar with from media and literature. Then be sure to not just tell the pun and then leave them hanging. Explain to your child what the play on words is so they're in on the joke and can share the pun with their friends too.
You might be surprised to discover that the word play can help lead to a great interest in language overall. Plus, it adds a new fun game to their playtime repertoire.
Sure, these puns are silly. But you best believe that your kids will love them.