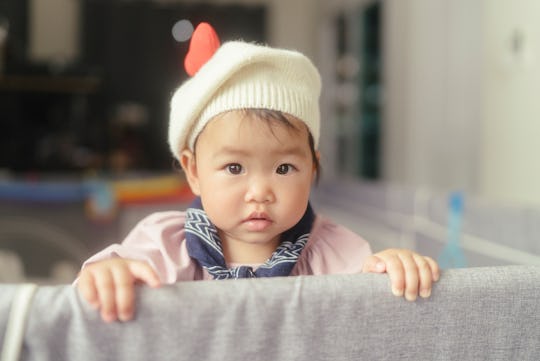 skaman306/Moment/Getty Images
These Aquarius Girl Names Are Just Right For Your Clever Baby
These names are perfect for your smart, loyal water-bearer babe.
If you're expecting an Aquarius baby this year, then you're getting into crunch-time to pick out a name (not to stress you out or anything). Aquarius season falls between Jan. 20 and Feb. 18, and while the word "aqua" appears upfront in "Aquarius," Aquarians are actually Air signs who are said to be water-bearers, bringing water to land. These names for your Aquarius baby girl capture both the airiness and the watery elements of their sign, and some also shed light on the best qualities of Aquarians. They're said to be fast-learners, wise, empathetic, free-thinkers, good friends, and full of energy (so buckle up).
Whether you know you're having a girl or it'll be a surprise, you'll likely want to have a name ready to go (because it's hard to make decisions about what to eat, let alone what to name a child, in those hazy days after birth). If you or your partner are having trouble agreeing or you could just use some fresh inspiration, check out these names for Aquarius baby girls. Some pay homage to the water-bearer, others are inspired by the free-spirited nature of the Air sign, and some are a nod to the cold, quiet winter season.
These Aquarius baby girl names are just as strong and charming as your baby will be.
You're in for a treat with your Aquarius baby girl; those born between Jan. 20 and Feb. 18 are known for being loyal, whip-smart, brave, and kind. These names for Aquarius baby girls give a nod to all their best traits while paying homage to the water-bearer Air sign.
This article was originally published on