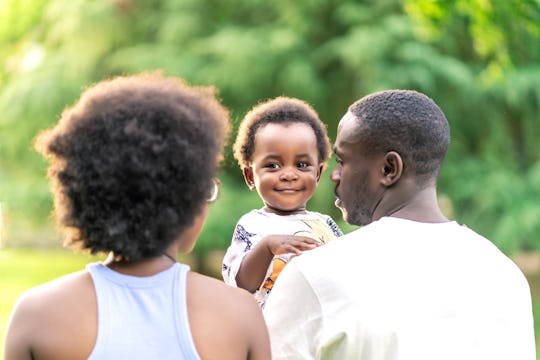 Cavan Images/Cavan/Getty Images
These Bold Baby Names Actually Mean Hope
They're all so cool, it'll be hard to choose.
Newborn babies bring fresh anticipation and a desire for a better future. In fact, they fill us with hope! Eda J. Leshan said, "A new baby is like the beginning of all things — wonder, hope, a dream of possibilities." And having some baby names that mean hope in your back pocket, ready to go when your little drop of wonder and hope arrives is worth it.
It was in the 17th century when Christians began to use Hope as a name for girls, according to Nameberry. In Old English, the word hopian means "to hope" or "positive expectation" as stated on Wordsense's website. And the word hope was later created.
Although Hope is a girl's name, there are many boy names that share the meaning and significance of this special virtue. So you've got options.
Because of hope, we all have something to look forward to, and finding a name with this meaning is perfect if you're expecting. This list is packed with beautifully unique names, including some you may have never heard before. And if you have you might have never guessed the significance of their meaning.
Hope is the one thing we all grasp for when things are messy and life gets out of control. Every time a baby enters this world it's like a burst of hope for humanity. Admit it — the thought of your new addition makes you want to step up your life game. And these baby names that mean hope can give it an even heavier, but lighthearted, meaning.