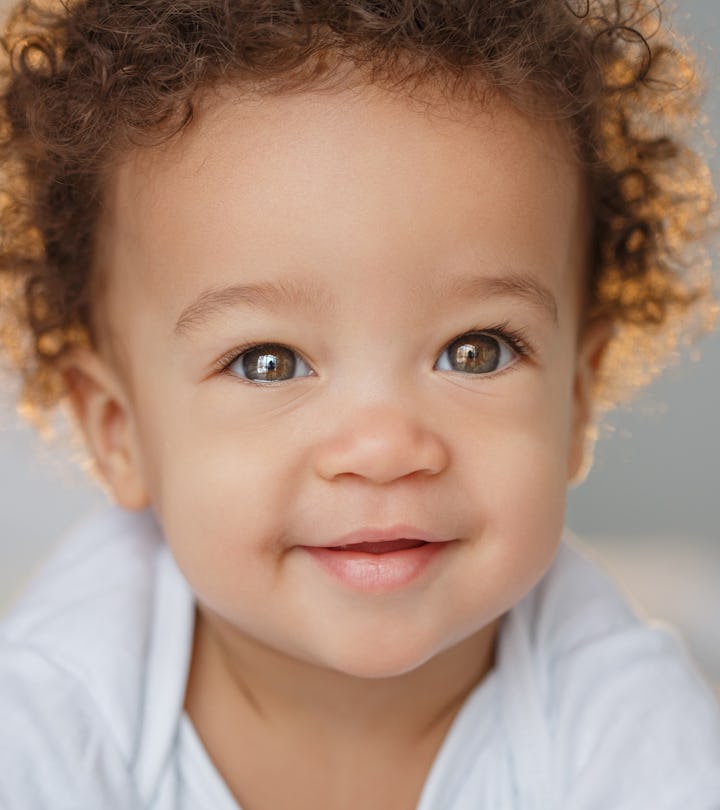 Shutterstock
40 Baby Boy Names That Start With "H"
From Henry to Huckleberry, these are keepers.
One of the best parts of being pregnant is picking a baby name. Or the most stressful, depending on the situation. Who knew how tough it would be to agree on a name? If you're trying to choose a name with a partner, it can be a real chore. Plus, names that you love may not resonate with them and vice versa. When you start to make your baby names "maybe" list, it can be tricky to know where to start, and those massive baby name books are daunting. Sometimes, it's helpful to start with a letter you love and go from there. If you're on the hunt for boy names that start with "H", this extensive list has got you covered.
From classics like Harry and Henry — though, be warned, that name is incredibly popular right now — to more unusual picks like Hawk or Hammond, there's no shortage of adorable boy names that start with "H". Oddly enough, a lot of the definitions for these names have to do with home ownership in addition to names that have to do with leadership, warriors, and even one that's a perfect fit for a child with a green thumb. Read on to find some terrific "H" boy names that'll definitely earn a spot on your own baby names list.
No matter what boy name that starts with "H" you choose, you'll know they'll probably be pretty unique, just like they are.