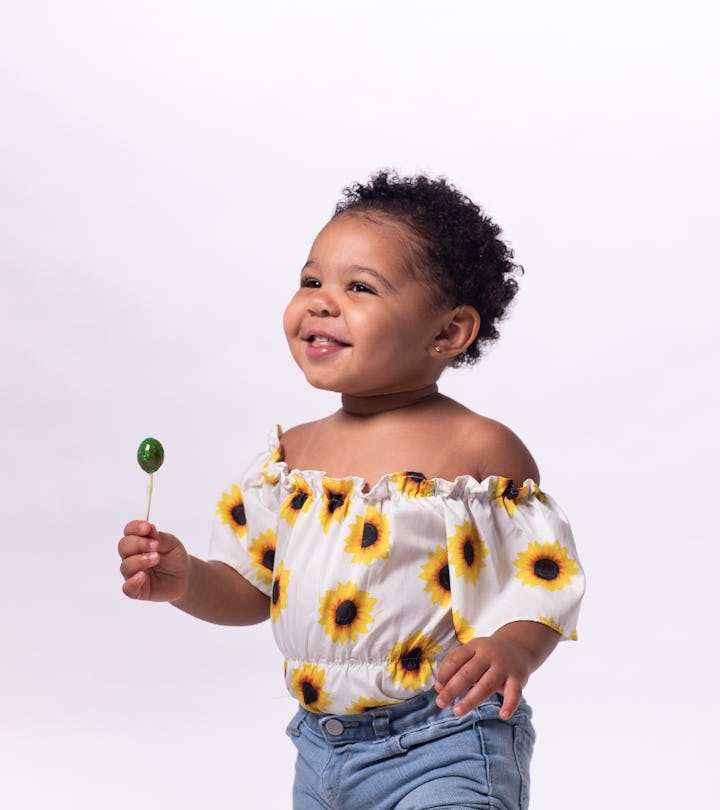 Sean Murphy/Photodisc/Getty Images
26 Baby Names For The Family Who Loves Candy
Because what's sweeter than a baby named after chocolate.
Everyone searches for inspiration when choosing a name for their baby. Family names, nature-inspired names, names plucked out of literature, internet baby name generator names (it's a thing) — all these have been done before. If you want to go in a different direction when considering what to name your bundle-to-be, why not turn to your pregnancy cravings as inspiration? And if it's sugar that's been calling you to the pantry each night, a candy-inspired baby name is the perfect route for a mom with a sweet tooth.
Maybe it's a sign that the child you're carrying is begging you to shovel sugar into your mouth between every meal — that little one deserves a candy-coated name to suit their sweet personality. Bestowing a candy-inspired name on your child can be as fun as walking through a candy store. Whether you choose to be more literal, or get a little abstract, these names have fun and vibrant (not to mention delicious) roots.
If every name tells a story, your little sugar baby will tell the tale of the treats you two bonded over when you still shared a body. All those Swedish Fish you ate when pregnant were just the beginning of a lifetime of special moments shared between the two of you while passing a bowl of candy. Use this list of names to inspire your sweet tooth to choose the perfect baby name.
This article was originally published on