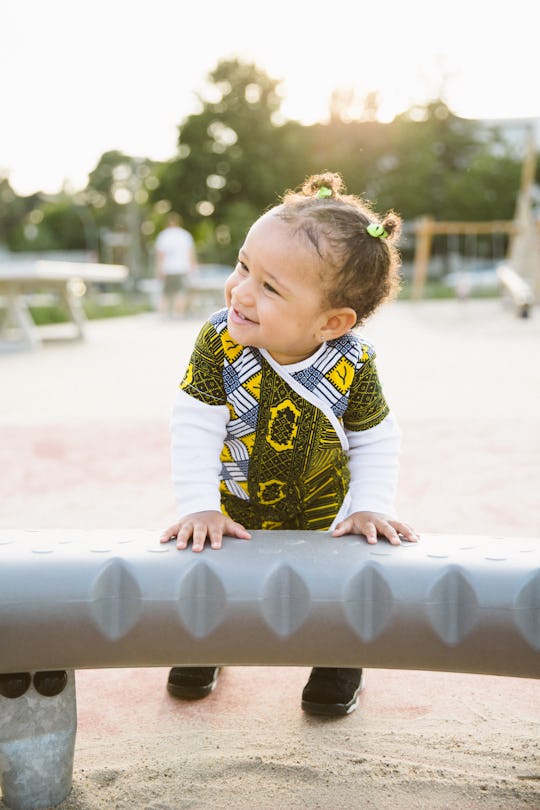 fotografixx/E+/Getty Images
These Middle Names For Girls Have So Much Meaning
From timeless classics to edgy to totally unique.
There are plenty of things about being a girl-parent that are frustrating and challenging, and a lot of times it starts with finding a middle name that flows well with their first name. Sure, struggling to come up with a list of middle names for girls is by no means the hardest thing you'll deal with as a parent, but it's still an incredibly irritating way to start the journey. For a task that should be pretty simple, it can be kind of a pain to deal with.
When I was pregnant with my first daughter, my husband and I had no trouble coming up with her middle name, because we knew it was going to be after my great-grandma (who was still living at the time). When we became pregnant with our second daughter, though, the task was a lot more challenging. Since there weren't any other family names we liked, we had to create a list of middle names for girls from scratch. For us, it had to be a name that flowed well with her first name, wasn't overly trendy, and had a good meaning. I'm not exaggerating when I say we enlisted the help of a spreadsheet and our (then) 2-year-old to finally make a decision.
The process was long, but ultimately worth it because we love the name we landed on. So in an effort to help save you some time, here are some of the best middle names for girls that are worth considering for your little one.
Every parent puts a lot of thought and care into choosing their baby's name, it's a job we all take very seriously. Once you have your daughter's first name picked out, the best thing you can do is to round up possible middle names and then work your way through the list, listening to how the first name sounds with each one. It may take some time, but you'll eventually land on something you love. And, if all else fails, follow my oldest daughter's lead and pick the name of one of your favorite Disney Princesses.